Online therapy in Romania | Online Counseling by best therapists
Improve your mental well-being at any time and in any place you choose.
Best therapists are available to provide video calls or chat sessions.
In Romania, therapy that is both affordable and accessible can be found via the internet. Starting at $10 per session
Begin Therapy
Confidential consultation with top therapists
A 'Better' way to Mental Wellbeing
Top Romanian psychologists provide affordable and successful online therapy. Try our app-based or online approach to improving your mental health. At MantraCare, you'll get the greatest internet counseling, e-therapy, or distance treatment.
Broad Range of therapies
From anxiety to marriage difficulties, teen counseling, LGBTQ therapy, or any other mental health issue, our expert therapists in Romania are here to assist you. Our therapies are designed to meet your specific requirements and circumstances.
Affordable & Effective
We believe that therapies should be driven more by "Need" than "ability to pay." Our online sessions are 90% less expensive than face-to-face therapy. Online counseling in Romania is only $10 per session.
Proactive, Continuous Care
We're a completely virtual clinic with therapists who are available whenever and wherever patients require it. We proactively assist you with self-care tools, mental healing videos, and chat groups through technology.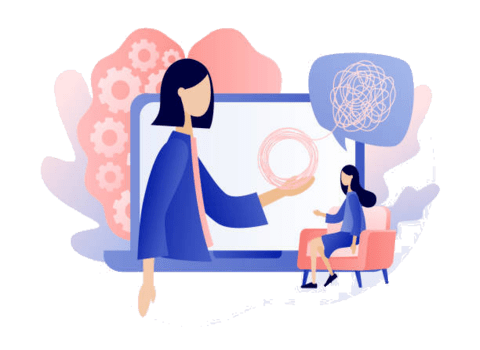 Romania's best online therapy clinic in your pocket
Our psychologists and counsellors are available in all parts of Romania on a near real-time basis through an easy-to-use mobile application. Use of Cognitive assessments, AI & technology enable expert online therapy for all of our clients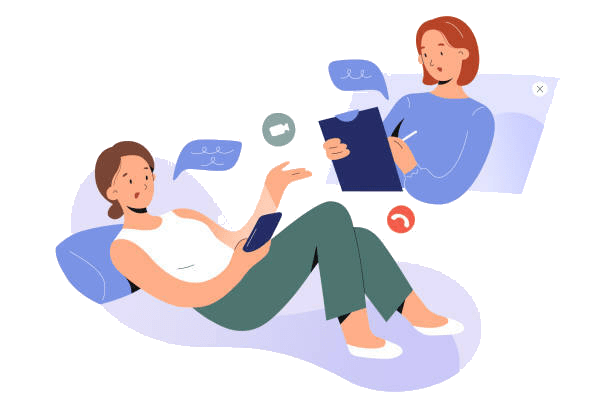 How it works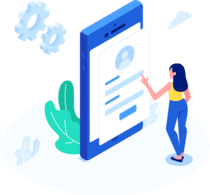 Signup for online counseling
Just complete a simple 5-minute online assessment form and enroll in the therapy program in Romania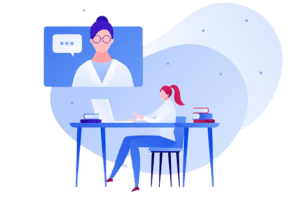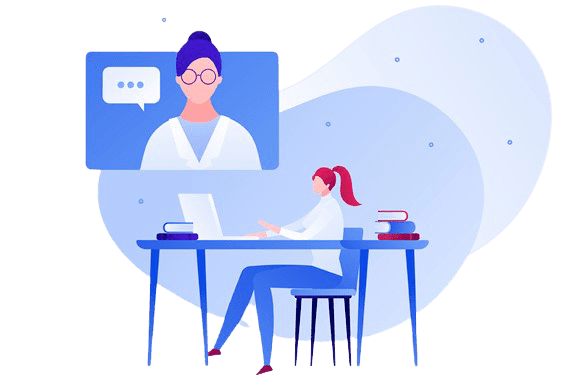 Meet your therapist
We'll match you with a Mantra psychologist for Romania available 24/7 to you via call or chat.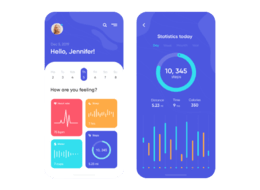 Start Therapy
Video call or chat with your therapist in Romania to bring back happiness in your life.
All about Online Therapy
Online therapy, often known as e-therapy, teletherapy, or cyber counseling, is a form of online counseling. Video conversations, emails, text messaging, and online chat are all possibilities. There are several benefits to online therapy over traditional face-to-face therapy methods. Convenience is one of them.
Who is Online Therapist?
An online therapist is essentially the same as a real-world therapist, psychologist, or counselor. He follows the same training and degree programs as those in Romania requires. The only distinction is that he gives therapy over the internet rather than in person.
Meet the Best Online Therapist in Romania
In Romania, Mantra Care's therapists provide you with the answers to your difficulties and care. Online therapy has been shown in studies to be as effective as face-to-face therapy sessions. There are several advantages of signing up for MantraCare:

Affordable
MantraCare's online therapy in 90% less expensive than face-to-face therapy in Romania. Online counseling starts at just $10.

Multiple communication modes
You get the freedom to choose a mode of therapy: Text-based, Voice messages, or Video Calls, based on your preference

Your Therapy, Your Terms
Choose your therapist. We also allow you to set the time, location, and initial direction of therapy.

Expert care anywhere, anytime
MantraCare is 100% online—no waiting rooms, just on-demand care
Top Therapists in Romania
10,000+ Happy Customers From Romania & the world
Our Patients Are Redefining Success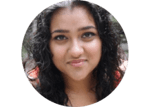 "With different counselling sessions, strategies, meditations and exercising tips, provided by Mantra care, I was able to relive my life after the sudden demise of my husband. My life came to a halt. I couldn't see myself anywhere in this manic world. The complete team of therapists and counselors off Mantra care showed me a new perspective of life following which I am leading a happy and healthy life today."
Dariana,
1 year on MantraCare
Frequently Asked Questions
Online therapy is a service that allows you to speak with your counselor through your laptop or phone. Online counseling is the same as face-to-face therapy, but instead of meeting in person, you may do it from the comfort of your own home. All you need is a computer or smartphone, a good connection to the internet, and a private area where you won't be disturbed.
What does online therapy treat?
In Romania, online therapy may help with a variety of mental health conditions. Treatment for Depression, Stress, Anxiety disorders, Relationship difficulties, trauma, grief, loss, work or office problems, School or Teen difficulties
What are the common types of online therapy?
The most common types of therapy include:
Cognitive Behavioral Therapy (CBT): The therapist challenges your negative ideas about yourself and the world. He tries to change addictive behaviors or address issues such as sadness. CBT is used to treat phobias and depression in people who suffer from anxiety.
Client-Cantered Therapy: Under this approach, the client leads the conversation. The client determines the course of the session. The therapist offers a high degree of empathy, helps build self-esteem and problem-solving abilities.
Dialectical Behavior Therapy (DBT): The therapist tries teaching behavioral skills (mindfulness, interpersonal effectiveness & emotion regulation) to help clients enhance motivation. DBT is often used for mental health issues including eating disorders, PTSD, personality disorder, self-harming notions.
Existential Therapy: This therapy emphasizes self-actualization in the face of the realities of the human experience. Existential therapy helps clients face difficult and overwhelming truths about life and death.
Gestalt Therapy: This therapeutic approach helps the client focus on the present. To resolve issues from the client's past, role playing is frequently used.
How MantraCare treats your Diabetes?
The Diabetes Management program at MantraCare uses a variety of mobile app techniques, health coach sessions, doctor visits, and prescription drugs to manage your disease. Our Romania health coaches work with you 24 hours a day, seven days a week to treat diabetes by using a balanced diet, exercise, and medication. Weight reduction, healthy food choices, frequent activity, blood sugar monitoring, drug treatment are all elements of type 2 diabetes management.
What are the benefits of therapy?
Anyone can benefit from therapy, and it isn't only for those who have mental illness. Many of the world's most accomplished people utilize therapy to stay on task. Therapists may help you in the following ways:
Understand your feelings
Get immediate support (if required)
Plan your future
Relieve stress, anxiety or pressure
Therapists are licensed mental health professionals who work with individuals to improve their mental well-being. In Romania, the majority of therapists assist clients, either in person or via internet therapy. They aid their clients in Romania cope with whatever issues they're having and help them achieve closure on the past. They assist people in Romania live better lives today and in the future. Therapists also educate patients about new coping strategies. The role of a therapist is to:
Listen with empathy and understanding
Guide clients through stressors and anxieties
Analyse past and present events in client's life
Comfort clients
Provide a third-party unbiased opinion
Be empathetic and teach emotional, cognitive, and communication skills
Do therapist prescribe medicines?
Medication is not given by our therapists or psychologists. Clients are referred to psychiatrists, mental health clinics, or other medical practitioners in Romania as needed by our therapists or psychologists.
How much does online therapy cost?
We think that therapies should be driven more by a client's "need" than their "ability to pay." We start our counseling session at just $10/session to make therapy more accessible. Our sessions are 90% cheaper than typical in-person therapy in Romania. This makes us one of the most cost-effective options in Romania for online psychotherapy. If our counseling proves too costly, you may negotiate a direct discount with the therapist. Most therapists aren't looking to earn money; they're simply trying to help people.
The number of sessions will be determined by each client's needs and difficulties. The number of suggested therapy sessions varies based on the condition and treatment technique. This may be addressed during an initial consultation with a therapist if necessary. Many people in Romania who suffer from depression, anxiety, or stress report feeling better after 2-3 months and 10-15 therapy sessions. A session can last anywhere from 30 minutes to two hours long.
Is online counselling better than traditional face to face counselling?
Online therapy has been proven to have same effectiveness as in-person therapy in Romania. There are multiple reasons why online counselling proves to be better:
Affordable: Most important, online therapy is typically less expensive than in-person therapy in Romania. There are no costs involved around rent, electricity bills, etc. So the therapists pass on the benefits to you.
Comfortable: No need to travel to a psychologist, sit on the same couch, and talk with the same therapist. Online therapy doesn't require that you leave the comforts of your home or office. Talk to your therapist in your pajamas, sitting on your bed!
Multiple communication modes:
Text-based therapy gives you the freedom to chat with therapists throughout the day or week. Your therapist is always quick to respond. For the socially anxious, who which to avoid face to face conversation, this is the best option.
Voices messages can be used if you wish to vent out a moment or have a lot to get off your chest. Voice messaging provides the comfort of hearing a therapist's voice without having to schedule a lengthy session.
Video call sessions can be used if you want an experience seeing a therapist's reaction and having them react to your body language. You can choose to have that quality face-to-face time via our app with 100% security.
Around 90% of Romanians live busy, unbalanced lives that make regular therapy sessions difficult. Onlinetherapy allows you to schedule the time, location, and initial course of your mental health therapy. It's nice to put the client seeking for mental health treatment first.
How Online Therapy Matches You with the Right Therapist
You may get therapy from an online therapist in Romania if you connect with one. Local therapists might not be able to address your particular and distinct needs. MantraCare's algorithms compute the best therapist for your requirements and personality. If you don't find a good fit with your current therapist, you can easily change to another one at MantraCare. It's as simple as clicking a button to transfer from one therapist to the next at MantraCare.
Online therapy reviews in Romania
Thousands of clients in Romania have left positive comments about MantraCare on Google. The majority of consumers appreciate our skilled therapists, efficient matching procedure, and user-friendly app for talks and follow-ups with the therapist.
How secure is online counselling?
MantraCare provides highly secure online therapy. We don't share your information or sessions with any third parties. Your entire communication between you and your counselor is encrypted end-to-end. So you can feel comfortable and talk openly to your counsellor in Romania.
Is MantraCare Online Therapy program free?
We provide several services for free, including self-care tools, app-based monitoring, and online self-help blogs. To cover the expenses, we charge a modest fee for face-to-face counseling sessions. In any case, our meetings are 90% less expensive than in-person therapy in Romania. We are the most cost-effective options in Romania for receiving online therapy sessions.