Do you want to be healthier? If you do, then find a coach for your company. Corporate health coach companies can help employees find out their strengths and weaknesses. They also give tips on how to improve them. In this post, we will share fifteen of the top-rated companies for corporate health coaching.
What are "Corporate Health Coach Companies"?

A corporate health coach company is a business that provides coaching to people about their personal wellness. This includes nutrition, exercise, and stress control. Corporate Health Coach Companies help employees build good habits. They do not give medical advice or diagnoses. However, they work with each person to help them build healthy habits outside of the corporate environment.
There are many corporate health coaching companies. They help employees live healthier lifestyles and stay focused on their goals. It is important to choose a company that will help you with your health and that fits what you need.
Most health coaches work in outpatient mental health settings, such as community mental health centers or private practices. Some also work in primary care settings, such as hospitals or clinics. A small number of health coaches also work in other settings, such as schools, corporations, or government agencies. 
Why Corporate Health Coach Companies are Important?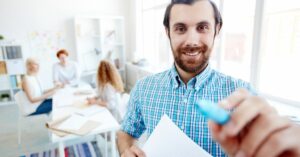 Companies that provide health coaches are important because they help you start your fitness journey. It is not easy to find a trainer, so this company can help you with that. Somewhere you can go where people teach you how to do things with your body. Find the right person, is hard. When you find them, it will be worth it.
Corporate wellness programs are important because they can help you stay healthy. A corporate health coach company can help with these programs. This means that you can get individual help. You can learn how to make healthy habits for your company. This will make your employees feel good. They will work more and be happier.
Corporate health coaches are important because they do more than corporate wellness programs. They help you make good decisions and work with your company's staff. Just to make sure that everyone is healthy and happy. If you have the program already, hiring a health coach can help you. You can also use it to encourage healthy competition.
Benefits of Corporate Health Coach Companies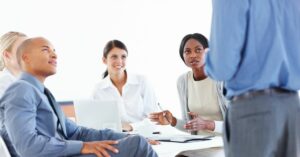 A corporate health coach is a type of wellness professional who helps people live better. They do this by talking to you or with other people and then making changes that help you be healthier.
These professionals help both your body and mind be healthy. They can give you suggestions like changing what you eat or doing more exercise.
Corporate health coaching companies make sure that business leaders are taking care of their employees' well-being. That has led to a rise in corporate wellness programs offered by employers. A corporate health coach helps an employee with several things. Such as: losing weight, stopping smoking, managing stress, staying healthy at work. They can help you find a fitness center at work or other solutions for your health. A corporate health coach might give you advice on food and how to plan meals. There are many benefits of working with a corporate or team health coach. They can help you take control of your own health, which is good for you and also helps the company. This also builds camaraderie among coworkers who do healthy things together at work.
List of Corporate Health Coach Companies
It is a critical choice to select a corporate health coach company for yourself. Here, we have listed a few companies so that it gets easier for everyone to understand.
Advanced Wellness System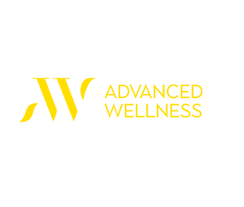 Advanced Wellness Systems helps you be successful and productive. They use motivational design and behavioral science to do this. Advanced Wellness Systems has created programs to help you stay healthy and get better. They have been doing it for many years, and they know what they are doing. Most health coaching companies don't put as much work into their wellness programs as Advanced Wellness Systems does. Companies want their staff to be healthy and happy. If they are, then they can work better.
Concentra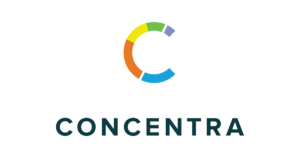 As we know that the size and requirements of their staffs are all unique, businesses are all different. Concentra develops workplace well-being programs that are tailored to each business's specific needs because of these variations. Concentra's wellness consultants work with each client to create bespoke, employee-specific programs that cater to their unique health needs. They don't just provide general health information for employees to follow. Concentra personalizes the worksite wellbeing programs it provides based on the demands of each organization's staff. Concentra offers many different services. Biometric screenings, healthcare marketing campaigns, occupational health treatments, company wellness activities, and more.
Choose Health
Choose Health is one of the most well-known health coaching businesses in the field. It was established in 2008 as an expansion of Sargent & Associates' risk and loss management services at the time. This program made companies do things with people who work for them. This means that the company would not have to pay money to the people or the company would have fewer employees. This investment has helped these companies to be more productive and less expensive. This will benefit their workers too because they will have lower expenses. For example, this company was named the Boston Business Journal's 2014 healthiest small business. It won because it is committed to offering employees health and wellness opportunities.
TotalCare Wellness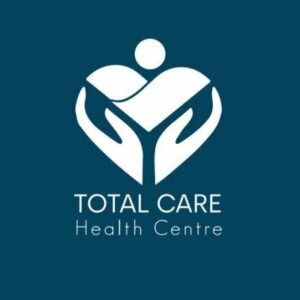 TotalCare Wellness is a wellness coaching service that has been authorized by ESI Group. It is the gold standard for wellness coaching. The wellness programs include people who are specialists in physical, emotional, and mental well-being. Individual coaching services help people make changes in their behavior. They also help people to deal with stress. Most corporations hire health coaches like this to help their staff get healthier and more productive at work.
Wellness Corporate Solutions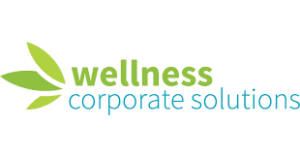 New York City's Complete Wellness Solutions is a company that offers services. They do screenings. One of their services is biometric screening.. They develop bespoke, high-touch annual programs that focus on health education and behavior change. These also include health coaching, 8-week long initiatives, wellness tasks, and other activities.
Wellness Coaches USA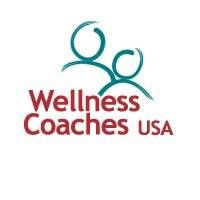 Wellness Coaches USA is one of the top corporate health coaching companies in the country. It was among the first organizations to offer onsite health coaching programs in the workplace. Establishing a new standard for professionalism and effectiveness. Today, this company offers more than simply on-site consulting to its customers. They also create methods for encouraging staff engagement in order to improve behavioral and lifestyle choices. It works with over 400 clients from 36 states across the United States, including a number of different industries.
Wellable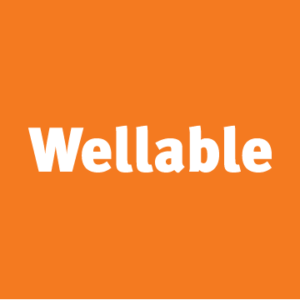 Wellable is a place where people can go to get information about how they can be healthy. They provide different classes and activities so that people know how they can stay healthy. Wellable is a company that does things to make people happy. They add onsite services and incentives administration to their digital experience, which makes the employees healthier, happier, and more productive. This helps the company succeed. Wellable has a company wellness platform that the American Heart Association recognizes. It also got an award from Stevie Awards.
Bonusly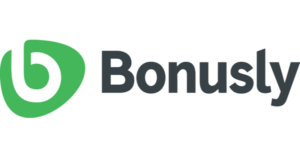 Bonusly is a way to connect with other people at work. It is also a way to get more money! Bonusly is a good company for companies to use if they want to give awards. People can get benefits from healthy behaviors, and it builds workplace culture. Moreover, give workers awards when they do challenges like biking to work, doing yoga, and eating healthy snacks.
Laughter On Call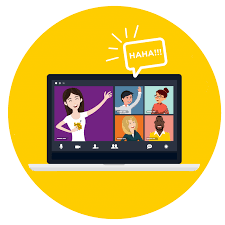 Laughter On Call is a company that wants to help you have a better workplace culture. They do this by making people laugh, and they are really dedicated to that. It is the mission of LaughLab to make people happy. They try to do this by sharing a laugh with others. This company has done events for thousands of employees in the last year. They have had more than 500 clients.
Furthermore, Laughter on Call brings comedians to make people laugh. The comedians play games and teach useful tools for communicating (e.g., "Happier Hour" and their Laughter Training Workshops).
IncentFit

It might be difficult and expensive to develop an interesting wellness program that works for every employee! That's why IncentFit was created. Every month, year after year, IncentFit gives you simple ways to encourage and reward your employees' healthy choices. This is one of the reasons they have such strong employee engagement: 69 percent on average each year. Furthermore, with incentives for exercise, nutrition, and wellness activities, IncentFit is the corporate health coaching company that gives you results.
What distinguishes them is the automation: IncentFit manages nearly all program administration. With automated wellness rewards, reimbursements, employee communications, customer service, and more. Employers may therefore easily provide a program that employees appreciate without having to spend a lot of time or money.
Remote Team Wellness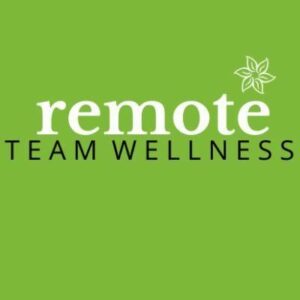 Are you wanting to increase your remote team's wellness and health but aren't sure where to begin? We propose beginning with a professional visiting your staff to speak about health virtually!
Importantly, Virtual Wellness for Teams is a place where you can learn about how to stay healthy. They teach people about topics like Mental Health, Burnout Prevention, Mindfulness, and Physical and Nutritional Wellness. This all happens in the comfort of your own home or office! We have helped Facebook, L'Oreal, and Remote.com. Organizing wellness-focused trips for people who work remotely to help them feel better. All your team needs to do is put the session on their calendar. Remote Team Wellness will take care of everything else. They will find a speaker for you. Organize the event, and send out a summary afterward to everyone who was there.
Sonic Boom Wellness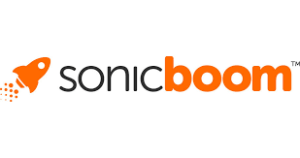 Indeed, Sonic Boom Wellness is a company that can help people have good health. It teaches people to do things that they enjoy. People say it helps them to be healthy when they are at work or working from home.
A Sonic Boom is a new type of reward system. It makes people want to do something. It works with competition, social connection, pleasant reinforcement, instructional education, and well-designed rewards systems. Sonic Boom is a smaller company. They are different than other companies because they provide individualized services. It means they tailor their practices to meet the needs of each employer. However, the purpose behind this is to achieve the goal of relieving the heavy workload.
Fitbit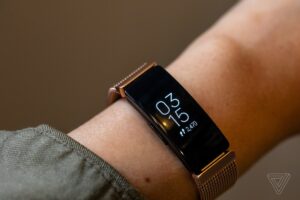 Especially, most people are familiar with Fitbit as the tiny wristwatch-like gadget that helps you achieve your personal fitness objectives. However, Fitbit offers businesses with corporate wellness centers and programs to assist employees. They aid to maintain a healthy lifestyle using their products.
Coriant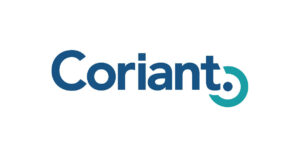 Importantly, Coriant offers three customized one-on-one coaching and online tracking systems to assess the wellness success of your company. In addition, Coriant has helped most of its clients reduce healthcare expenditures by 80%. As a result, most of Orriant's customers are seeing 80% of employees participating in corporate wellness programs.
Well sourced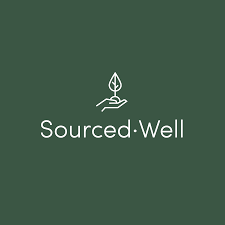 Without a doubt, Wellsource wants to make sure our employees are healthy. That's why we have lots of health programs for them, like exercise classes and workshops for cooking. The American Heart Association recognizes Wellsource as a Fit-Friendly Worksite since 1997. They have been a member of WELCOA since 1973. Moreover, for nearly 40 years, Wellsource has helped people with corporate wellness programs. They have made it easy for them to do this.
A Word from Mantra Care
If you are looking for more information on this topic or on Diabetes treatment, Online Therapy, Hypertension, PCOS treatment, Weight Loss, and Physiotherapy, please visit mantracare.org or feel free to reach out to us at +91-9711118331 or email at [email protected]. You can also download our free Android App or IOS app.
However, here at Mantra Care, we have an incredibly skilled team of health care professionals and coaches. They are happy to answer any questions and provide further information. So, you know what's best for your unique needs.