What is Corporate Wellness Program?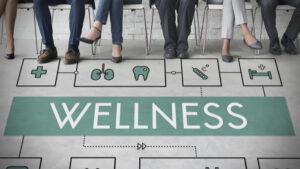 A corporate wellness program is a company-wide initiative to promote healthy lifestyles and reduce stress and prevent illness. Most companies that take part in these programs focus on providing health and fitness services. These are such as walking challenges and yoga classes, promoting the company gym or cafeteria. These types of programs can boost employee morale, improve productivity and reduce absenteeism. These are ultimately saving companies money long term. There are different corporate wellness providers.
Corporate wellness has become a major priority for businesses. A recent study found that companies with strong corporate wellness programs showed higher employee productivity. Some others are lower absenteeism and less turnover than those without such programs.
Types of Corporate Wellness Programs Providers
These are some providers of corporate wellness services. These offer numerous benefits including increased morale, lower health care costs, improved attendance, and decreased workplace injuries.
These are some Corporate Wellness Providers:
Alyfe Wellbeing Strategies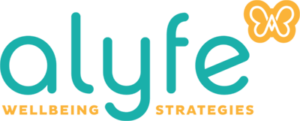 This is one of the Corporate Wellness Providers. This company has a solid understanding of the challenges that big companies face. They specialize in developing customized health and wellness programs. These are for managers, supervisors, staff members, and executives. They have strong ties with major corporations. These are with companies such as Lockheed Martin, Pepsi Co., American Express, and MasterCard Worldwide.
Mantra Care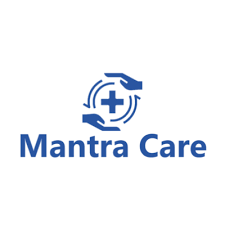 American Fidelity Assurance Company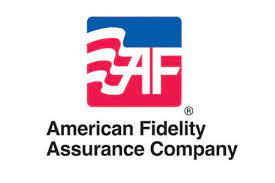 They have more than 60 years of experience in corporate wellness programs. They offer their employees personalized health coaching. It is to help them improve fitness levels and achieve a healthier lifestyle. It can be through better nutrition and stress management techniques.
Apex Wellness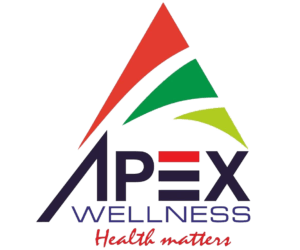 This company is working closely with Delta Air Lines since 1999. Apex Wellness has helped in developing a results-oriented wellness organization where Delta's employees can access a wide range of health care. These are designed specifically for the unique employee population it serves.
BeWell
BeWell is a marketing health and wellness company. They developed the nation's first network of branded behavioral change programs. Furthermore, these are including nutrition, weight loss, smoking cessation, diabetes management, and healthy aging.
Blue Cross Blue Shield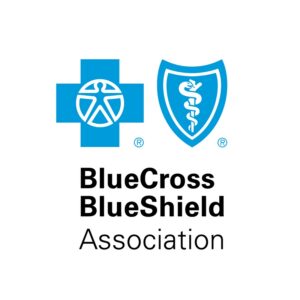 Blue Cross Blue Shield offers a program called "FitWise". This program focuses on work-life balance in addition to fitness and wellness. This allows employees to focus on their personal goals. It is while providing them with guidance from experts through meetings and phone conferences.
Brookdale Lodge
This facility specializes in senior care with an 8-acre campus. It offers assisted living apartments as well as rehab therapy services for seniors. This helps in recovering from surgery or injury. Brookdale Lodge provides residents with access to a state-of-the-art fitness center. It is with an extensive exercise program.
Cedars-Sinai Medical Center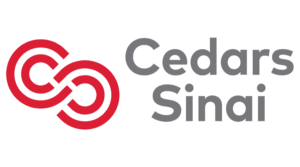 This facility offers its employees access to a state of the art. This wellness center contains workout equipment, an indoor swimming pool, sauna, and steam rooms. Employees are given onsite training to help them manage their own health problems. These problems include arthritis, breathing issues, diabetes, and high blood pressure.
Corporate Fitness Holdings
This company offers ongoing support for its members. It is through personalized coaching sessions. These sessions meet their individual goals. It is while addressing any special needs they have. They have more than 200 locations in 22 states throughout the country. These provide quality workout options at low rates to large companies. These companies are like Boeing, Chase Bank, and Fidelity Investments.
Fitness Together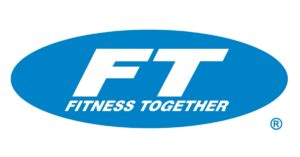 Fitness Together was founded by a group of health and wellness professionals. They wanted to provide their members with comprehensive programs. It is for them to help achieve their weight loss and toning goals. The company has over 100 locations in the U.S. and Canada.
Gold's Gym
One of the world's most well-known fitness franchises. Gold's Gym also provides corporate workout options at low rates for companies' employees nationwide. They offer clients access to state-of-the-art facilities, personal training, and nutritional guidance. These are discounted membership rates on the gym's many diverse programs. These programs are such as martial arts, Pilates, and yoga.
Goldwell Partners International
With more than 11 years of experience as a top provider of group exercise programs, Goldwell works closely with some of the nation's top companies. It is to provide access to fitness programs. These encourage employees to take responsibility for their own health.
ExerciseTV
This is a 24-hour on-demand fitness channel providing companies with an innovative workout option for their employees nationwide. They offer personalized training sessions based on client needs and levels of experience. This is so they can improve their weight loss or toning goals.
Healthways Wellness & Prevention Programs
Working with over 1,000 organizations worldwide, Healthways offers customized workplace wellness programs. These address specific participant needs while promoting team-building exercises. The active learning strategies to develop positive lifestyle changes.
Kaiser Permanente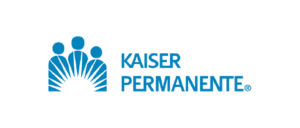 One of the first healthcare companies in the world to offer comprehensive fitness programs to its members. Kaiser Permanente now offers customizable wellness programs. These are now at rates that are competitive with other corporate wellness providers. They provide full-service gym facilities equipped with the latest exercise equipment. These offer nutritional guidance for employees nationwide.
NordicTrack Commercial
As a leading provider of commercial fitness products, NordicTrack works with many companies. These are to provide everyone from desk jockeys to professional athletes. It is with access to advanced exercise equipment customized for their workplace needs. They offer special deals on top-of-the-line machines. These machines are like ellipticals, recumbent bikes, and treadmills. These can help employees meet their individual health goals.
Pilates Anytime
This is one of the Corporate Wellness Companies. Offering businesses an effective way to increase employee productivity while maintaining a healthy workforce. Pilates Anytime was one of the first corporate wellness providers. It offers affordable and practical exercise options. They provide access to instructors who can teach their clients how to tone and strengthen their bodies. It is while relieving any existing pain or injury they have.
BSDI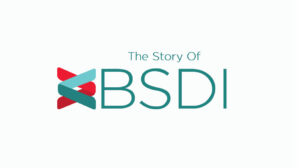 This is one of the Corporate Wellness Companies. This company provides a comprehensive and innovative approach to corporate wellness. These have helped clients worldwide increase their overall health. They have also helped to improve their productivity and reduce overall medical costs. Their team of experts specializes in designing programs. These works with employees' needs, schedules, and abilities to maximize results. It is while minimizing time spent on workouts.
Fabletics
It is one of the largest providers of custom workout apparel available on the market today. Fabletics offers its members stylish yet practical options. These are for reducing stress levels at home or in the workplace. They offer trendy looks like leggings and sports bras. Moreover, these can help anyone feel confident and comfortable no matter how demanding their schedule is.
CHC Wellness
This company provides employees with customized wellness plans and low-priced gym memberships to help them improve their overall health and reduce healthcare costs. They offer a variety of services like health coaching, onsite fitness training, and mental well-being programs. These are to teach their clients how they can make small changes in order to live healthier lifestyles.
Fitness Quest 10
A nationwide provider of affordable workout options for everyone from children to adults. Fitness Quest 10 specializes in personalized fitness training. It helps people meet their lifestyle goals while relieving any existing pain or injury they may be experiencing. Their team of professionals is available six days a week to give online or phone consultations. They also provide personal training sessions. It is so their clients receive the support and encouragement they need. It is all through every step of their fitness journey.
CoreHealth Technologies

This company works with businesses nationwide to provide employees with affordable access to professional-grade weight-loss programs, nutritional guidance, and fitness equipment. They want to help their clients see the long-term results they are looking for. It is so they can feel more confident both at work and at home.
Wellness Solution Fit
A partnership between the leading provider of gym equipment for homes and commercial workout facilities. It offers customized wellness solutions that are designed to meet participants' individual health goals. It is while promoting team-building exercises. These are active learning strategies. It is to develop positive lifestyle changes.
Extracon Science LLC
Specializing in corporate wellness programs. It supports a diverse range of health and fitness goals. Extraction Science provides the tools necessary to help its clients lose weight. It is to improve their overall diet. They can make a variety of lifestyle changes. They offer personalized coaching sessions, specialized fitness training, and team-building activities. These are to motivate their clients throughout all stages of their health journeys.
Ultimate Fighting Championship
This global leader in mixed martial arts events wants to promote healthier lifestyles through diet and exercise both inside and outside of the workplace. Their company offers sleek yet practical gym bags filled with healthy snacks. These are to boost energy levels after workouts as well as water bottles. These are designed for people who are on the job so they stay hydrated throughout each workday.
ZocDoc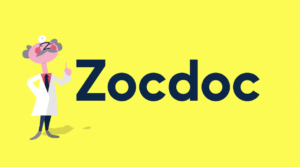 In an effort to increase the health and wellness of its employees. ZocDoc has partnered with a range of highly trained fitness professionals. It is to provide every employee with a custom plan that is designed. These are to meet their individual goals. Global management consulting firm A.T. Kearney found that companies that have wellness programs in place save 1.3 times more on medical costs. They also increase productivity by 2.5%. It is due to higher morale and a better overall work ethic.
Limeade
This is one of the Corporate Wellness Companies. Delivering meals and snacks made from whole foods to offices throughout New York City, Limeade partners with health professionals. These are those who provide their employees with onsite cooking classes. They can demonstrate how they can adjust their daily diets to boost their energy levels. This is while cutting back on processed carbs and sugar. They also offer a variety of wellness programs like yoga and meditation sessions, cardio workouts, and healthy lifestyle challenges. It is so participants can learn new ways of living healthier. These are while providing employers with even more opportunities for team-building exercises.
The Movement Minneapolis
This unique company provides employees with $200 worth of free fitness services each year to help them build strong bodies as well as healthy minds that are ready to tackle any task. In addition, they teach group classes including boot camp, cycling, and yoga at their clients' offices. It is in order to promote a healthier lifestyle. It is both inside and outside of the workplace.
Sonic Boom Wellness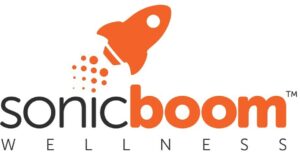 This New York-based company works with various corporations. It is to provide employees with a wide range of wellness services that support their health and well-being. It is both at work and after hours. In addition to offering insurance benefits, Sonic Boom provides its clients with onsite yoga classes. They offer offsite workout classes. Furthermore, these classes help them build stamina. It is what need for demanding jobs while reducing stress and increasing focus.
Vantage Fit
This is one of the Corporate Wellness Providers. A partnership between a weight-loss coach and a fitness trainer, Vantage Fit aims to help its clients take control of their health and wellness. It is by making exercise fun. They provide personal training sessions. It is where clients can learn the ins and outs of healthy meal planning. They can learn proper dieting techniques from professional trainers. They can also provide nutritious grab-and-go meals. This so participants never have an excuse not to eat right.
Jukin Media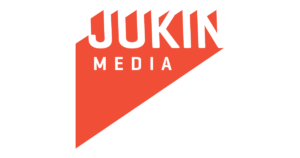 A leading online media company, Jukin Media wants its employees to be healthier. It is from both inside and outside of the workplace. This is by encouraging them to participate in interactive team-building activities. These are activities like yoga or kayaking at local parks. They also offer health insurance benefits. It is along with free weekly gym memberships. This is so that they can encourage employees to work out. It is even during their lunch breaks.
CompanyWellness
This company aims to make health and wellness a priority among today's workforce. It is done by partnering with various corporations. It is to promote an active lifestyle at the worksite. This is through exercise programs, healthy meals, and fun team-building activities. Their trainers are also available during off-hours for one-on-one coaching sessions. Furthermore, they can help employees lose weight at home or burn excess calories. They can ensure faster results.
Virgin Pulse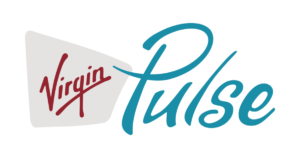 This well-known health and wellness company. It offers a range of services for employers that want to help their employees live healthier lives. They offer competitive pay as well as flexible benefits. Virgin Pulse provides its clients with onsite gym equipment. It is so employees can exercise during their lunch breaks. They can also do it after work before going home. They also provide the option for participants to have personal training sessions. These are with professional instructors. It is so they feel motivated and inspired. This is while learning new ways to improve their overall health.
Conclusion
We know how difficult it can be to maintain a healthy lifestyle while working on the clock. Your company may not provide anything in terms of wellness, but you don't need them to. You and your colleagues are more than capable of taking control. Furthermore, you can create an environment that promotes good health for everyone involved.
A Word From MantraCare
If you are looking for more information on this topic or on Employee assistance program, Diabetes treatment, Online Therapy, Hypertension, PCOS treatment, Weight Loss, and Physiotherapy, please visit mantracare.org or feel free to reach out to us at +91-9711118331 or email at [email protected]. You can also download our free Android App or IOS app.
However, here at Mantra Care, we have an incredibly skilled team of health care professionals and coaches. They will be happy to answer any questions and provide further information so you know what's best for your unique needs.