Depression is a mental illness that affects millions of people all around the world. It can be difficult to know what to do when someone you love has depression. Luckily, there are many depression hotlines available for those who need help, and they're easy to find with just a quick Google search. This article will give some tips on how to access these resources so that you can get your loved ones the help they need as soon as possible.
What Is Depression Hotline?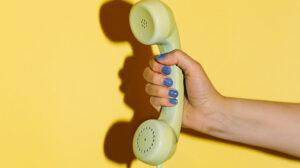 A depression hotline is a telephone number that an individual with depression can call for support and information. Most often, the person who answers the phone will be someone trained to help people experiencing feelings of sadness or hopelessness. Sometimes these calls are answered by therapists themselves, but there may also be volunteers working as counselors on the other end of the line. This service is completely confidential (unless you tell us it's not) and free of charge. Depression hotlines provide nonjudgemental emotional support from someone who understands what you're going through!
This depression hotline number will connect you with a professional who can help.
Types of Depression Hotlines
There are four main types of depression hotlines that anyone can use.
First, there is a 24-hour hotline where someone will be available at all times in order to assist people who may need help immediately.
Next, some hotline numbers operate during regular business hours only but offer services such as online chat through their website.
Finally, there are also local outreach centers that individuals can visit in person if they want to talk and ask questions in person.
There are many suicide hotlines available for those who need help or those who want to offer it, but they all work toward the same goal: reducing death by suicide and supporting people through emotional crises. So whether you're feeling depressed yourself or know someone else who is, there is always something positive that can come from calling a hotline number.
Different Depression Hotline Numbers
There are many different depression hotline numbers to pick from. Some hotline numbers are :
National Suicide Prevention Hotline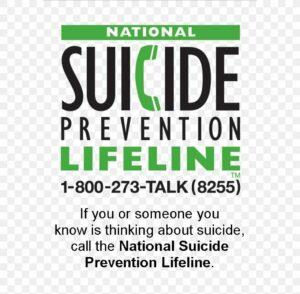 The National Suicide Prevention Lifeline is a nationwide network of over 150 local crisis centers that provides free and confidential emotional support to people in suicidal crisis or emotional distress 24 hours a day, seven days a week. You can reach the lifeline by calling 800-273-TALK (800-273-8225). Your call will be routed to the closest possible crisis center in your area based on geographic location. All calls are anonymous and confidential, so all information you give us will remain private and secure unless you tell us it's not. The NSPL website offers an online chat that operates just like instant messenger services but does not require any software downloads!
Youth America Hotline
The Youth America Hotline is a non-profit organization that aims to provide teens with life coaching via phone counseling sessions as well as resources available on their website. They offer free online workshops and seminars about issues affecting teens such as drugs & alcohol abuse, stress management, etc…They also have an active forum where people can share their experiences and connect with other young people.
Veterans Crisis Line  (for veterans)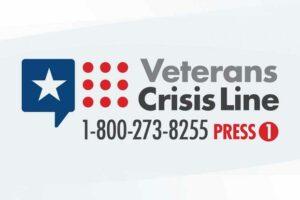 If you're a veteran in crisis, the Veterans Crisis Line is here to help. Whatever you've been through, whatever it's done to you, we will make sure you're not alone anymore.
When Should One Call Depression Hotline?
There are many reasons why someone might feel like they need to talk to somebody or seek out the help of an expert, but it is important that if you ever find yourself in this situation, act quickly! The sooner you reach out for help, the easier it will be for you to overcome what's holding you back from living happy and fulfilling life again. If any of these sounds were familiar, some things that may bring about thoughts of suicide include:
Hopelessness  and feelings of being trapped or feeling there is no other way out
Withdrawing from people
If you are experiencing any of these symptoms, you should call a depression hotline as soon as possible. There is always someone there to talk to! If you don't feel like talking on the phone, the website may have an online chat option for your convenience.
Benefits of Using Depression Hotline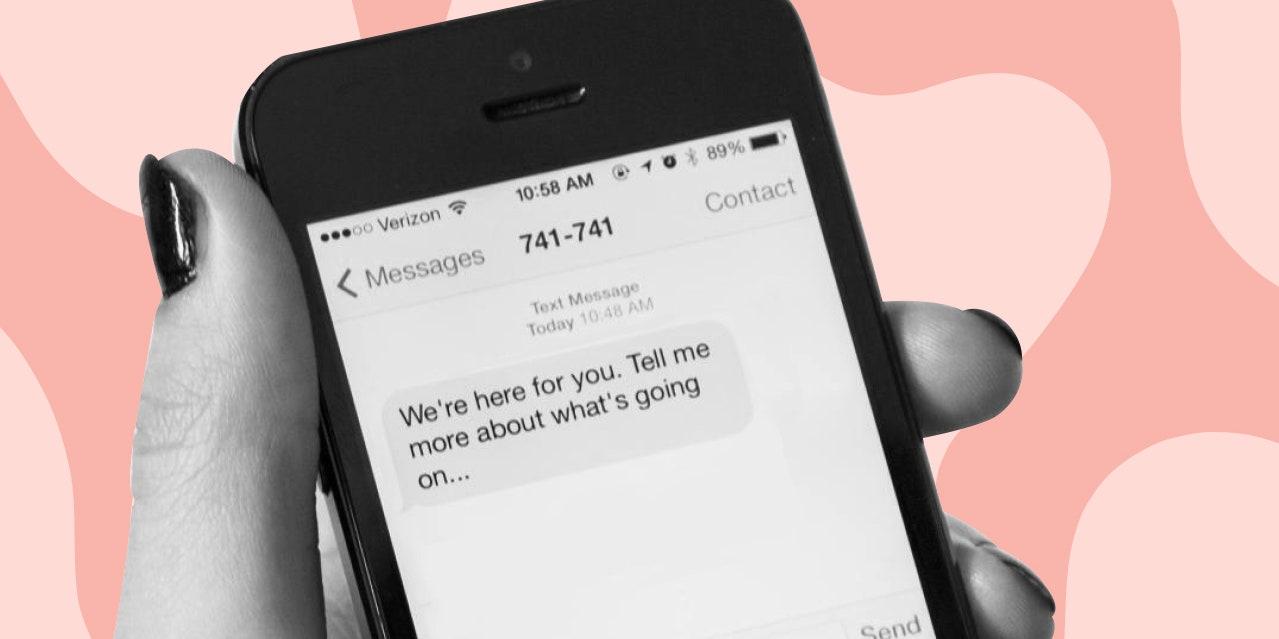 There can be many benefits of using a depression hotline. Some of these are:
Helps To Reduce Stigma Associated With Mental Illness
One of the main benefits of using a depression hotline is that it can help reduce the stigma associated with mental illness. This type of service allows people to talk about their problems and discuss them openly without feeling like they are being judged, which in turn helps to break down the barriers that often prevent people from seeking help.
24/7 Accessibility
Another great benefit of hotlines is that they offer around-the-clock accessibility. So whether you're up at midnight or three in the morning and feel like you need someone to talk to, there will always be somebody available to take your call.
Provides Immediate Support
When someone is experiencing a difficult time in their life, they might feel like it would be helpful to talk about these feelings with someone who can relate. A depression hotline provides this type of support by allowing people to find comfort in knowing that there are other individuals out there facing the same challenges as them and have overcome them successfully.
Recommends The Best Solutions
An advantage of calling a depression hotline is that you will get suggestions on what types of treatment options may work best for you based on your individual situation. These professionals understand which treatments tend to yield positive results for most people coping with similar circumstances so they'll let you know if one option might not be right for you or how another could be beneficial instead.
Disadvantages of Depression Hotline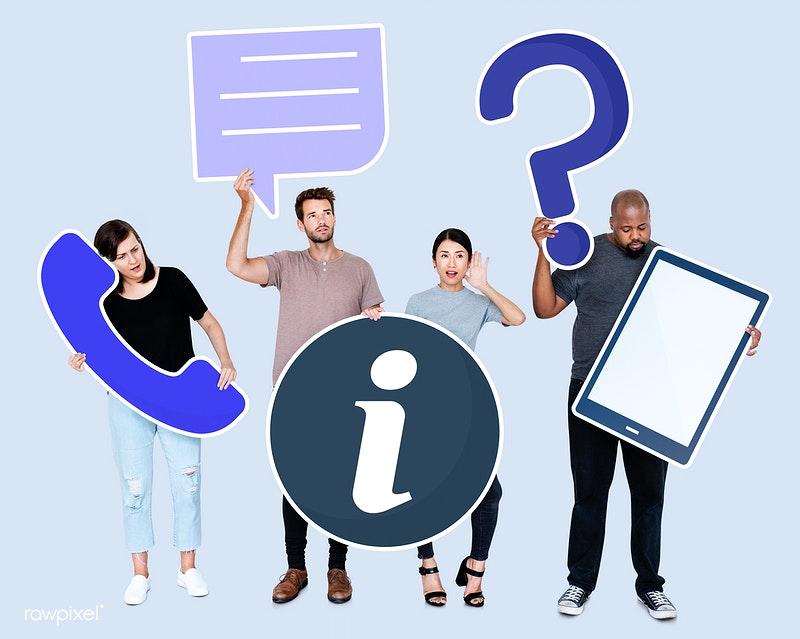 There are some potential disadvantages to using a depression hotline as well. Some of these are:
Can Take Time To Find Right Therapist
It can sometimes take time to find the right therapist that matches your needs and preferences. This is why many hotlines offer additional resources such as referrals to local therapists or clinics. However, it is important to keep in mind that not all therapists will be a good fit for you. So don't be afraid to explore different options. This is until you find one that makes you feel comfortable. It is opening up about your problems.
Can Be Costly
Although most depression hotlines are free, there are some that may charge a nominal fee for their services. If money is an issue for you and prevents you from getting the help you need, it may be best to look into other types of treatment. These are such as self-help books or online courses that are usually offered at a low cost.
Can Cause More Stress
Although talking to a professional about your problems can be helpful, it's important to keep in mind that this process can also cause more stress. This is because you may feel overwhelmed by everything you have been keeping bottled up inside for so long. You may find it difficult to share all of your thoughts with the therapist. It is important to remember that it is okay to take things slow and only discuss certain topics during each session.
Conclusion
In conclusion, depression hotlines offer many benefits. This is such as reducing the stigma associated with mental illness, providing immediate support, and recommending the best solutions for individuals. It is based on their individual situation. However, there are also some disadvantages. These are such as potential costs and causing more stress. If you are considering using a depression hotline, it is important to weigh the pros and cons carefully before making a decision.
If you are considering using a depression hotline, please keep in mind that not all hotlines are equal. Some offer more resources than others, so it's important to do your research. This is before deciding which one is right for you.
A Word From Mantra Care
Your mental health — your psychological, emotional, and social well-being — has an impact on every aspect of your life. Positive mental health essentially allows you to effectively deal with life's everyday challenges.
At Mantra Care, we have a team of therapists who provide affordable online therapy to assist you with issues such as depression, anxiety, stress, relationship, OCD, LGBTQ, and PTSD. You can take our mental health test. You can also book a free therapy or download our free Android or iOS app.