Loneliness Test
What Is Loneliness?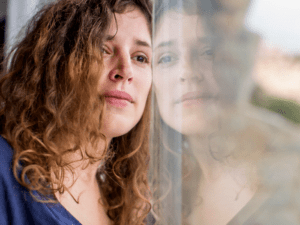 Loneliness is a feeling of isolation and detachment from others. It is usually associated with the feeling of having no friends, being ignored or rejected by others, or not being involved with social gatherings or activities. Loneliness can be a depression symptom. In this case, it is important to get the condition treated. And to get the treatment, your doctor will take a loneliness test to find out how lonely you are.
Loneliness Test
Loneliness can be more harmful than we think. It has been shown to have a negative effect on the immune system and mental health, so it is important to know how you can avoid loneliness in your life. Learn how to interact with people in your social circle and make new friends. If you are feeling the effects of loneliness, don't be afraid to talk to someone about it. The Loneliness test will measure how lonely you are feeling, and what kind of help do you need. The higher your score, the lonelier you are. You should take the test one time as you'd like until you find out the result to be accurate.
Sample Questions In Loneliness Test
If you are wondering, what kind of questions you'll have to answer in the loneliness test. Here are some sample questions, you can look up to find the answer to how lonely you are-
1. I go the longest without talking to anyone.
2. I prefer to do things by myself.
3. I often feel like people don't understand me, and there's no one to help me through tough times.
4. No one would notice if I moved away or died tomorrow; my presence is irrelevant.
5. I don't have meaningful friendships or connections to people in my life.
6. I rarely talk to my friends or family.
7. I often feel like an outsider, like I don't fit in anywhere.
8. I'm not close to anyone.
9. People are always available for me; they're very attentive and caring about what happens to me.
10. My relationships with people are very important.
Answers Of Loneliness Test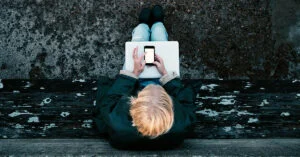 There are ten questions on the test, all of which are multiple-choice with three options each. There is no correct is an incorrect answer. These are just to figure out your feelings. And they vary based on how lonely you feel. Even if you don't think you're lonely, it's still pretty interesting to take the loneliness test and see what your number is. Good luck.
1: You aren't very lonely, but it's always good to get out of the house and talk to people every once in a while. Try doing something fun with friends or family members, or call up one of your close buddies for a chat.
2: It's great to start spending more time with people in your life! Try meeting up with a friend for lunch, or ask one of your roommates if they want to watch a movie together sometime.
3: You might feel better if you could talk to someone about your feelings, whether it's a family member, friend, or stranger online. Don't let your loneliness build up because it can be overwhelming.
4: You might be suffering from loneliness. When you feel this way it's important to talk with someone about it, whether that's a friend or family member, therapist, or just sharing how you're feeling online in a support group.
5: You are severely lonely. A good way to deal with this is to get out of the house and reconnect with people in your life, even if it's just calling a friend on the phone every day. Don't neglect human contact because it can lead to depression.
6: You are very lonely.
7: You are extremely lonely.
8: You are severely lonely. A good way to deal with this is to get out of the house and connect with people in your life, whether that's a friend or family member, therapist, or just sharing how you're feeling online in a support group. Don't neglect human connection because it can lead to depression.
9: You feel extremely lonely.
10: You are living with people who care about you and enjoy your company. Your relationships are very important. It's good to take time off for yourself every once in a while, but make sure to always spend quality time with friends and family when you can.
Lonely (1-3): You might benefit from getting out more and socializing with people in your life.
Very Lonely (4-6): It's important to look for ways you can increase your level of human interaction. Try calling a supportive friend or family member every day, joining a club, or getting involved in an organization that interests you. If these don't work, try talking to someone who can help you work through your feelings of loneliness.
Extremely Lonely (7-10): You are most likely suffering from depression or some other mental illness. And it is very important to get this treated. If you can't afford a therapist, try going to the free clinic in your area. Lonely feelings are totally normal and everyone goes through them at one point or another, but if they last for a long time it's important to get help from professionals who know what they're doing because sometimes these feelings can lead to harming yourself or others. Don't be afraid to talk to someone.
How Does Loneliness Affect Your Health?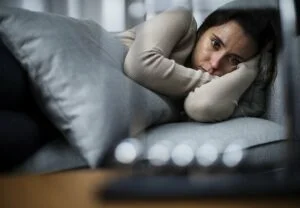 Loneliness can lead to a wide range of serious health conditions and problems in your skin, brain, and heart. It's also associated with an increased risk of developing dementia in old age and may even speed up cognitive decline.
Loneliness results in lower life satisfaction and well-being, resulting in the person feeling worse about themselves. This can lead to depression, which also harms your health.
How To Avoid Loneliness In Your Life?
Loneliness is often not something you choose; sometimes it just happens. But there are ways to direct the situation in a better direction. You can choose to avoid loneliness by doing things such as:
Sharing your thoughts and feelings with someone
Spending time with friends and family members
Going outside to meet new people or talking with strangers when you're out and about
Joining a club or taking a class that will get you involved in a community
Volunteering at a local charity or non-profit organization
Ways To Overcome Loneliness
If you feel lonely, there are some things you can do on your own: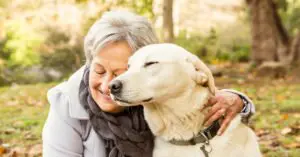 Call up one of your closest friends or family members and ask them to do something tonight.
Plan something to do with a friend or family member next weekend
Get outside and go somewhere where there are other people, like a coffee shop, mall, or park
If you live alone, spend at least a little time every day talking with someone in person or over the phone, even if it's just to have a short conversation about your day
Volunteer somewhere, where you're helping other people instead of being alone all the time
Write down what's going wrong in your life and how you feel about it all
Read the list you made to someone whose judgment you trust
Reevaluate your problems and how they're affecting you
Develop a plan to take steps towards solving them.
Keep yourself busy! Do things that give you pleasure or that help others less fortunate than yourself. Work on your communication skills.
Conclusion
Loneliness is a feeling of isolation and detachment from others. It can be an indication that your depression symptoms are worsening, but it doesn't always work that way. Loneliness may also lead to serious health conditions, like dementia in old age or faster cognitive decline. To avoid this happening, you should think about how loneliness affects your mental and physical well-being when planning out your day-to-day activities (and the rest of your life). The suggestions we've provided in this blog post will help keep social interactions frequent enough to ward off any negative effects of loneliness on cognition or skin problems caused by low levels of sunlight exposure due to less time outdoors.
A Word From MantraCare
Your mental health — your psychological, emotional, and social well-being — has an impact on every aspect of your life. Positive mental health essentially allows you to effectively deal with life's everyday challenges.
At Mantra Care, we have a team of therapists who provide affordable online therapy to assist you with issues such as depression, anxiety, stress, relationship, OCD, LGBTQ, and PTSD. You can take our mental health test. You can also book a free therapy or download our free Android or iOS app.