What Are Therapist Courses?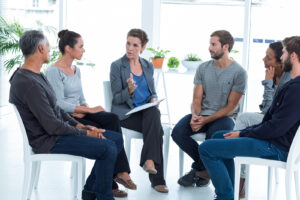 You've probably heard of the word "therapist" before, but what exactly do they want to talk about? Trained professionals in this field are known as therapists and they help people overcome their mental, emotional or physical struggles. Therapists can work with all sorts of people-from children who are having difficulties at school to adults who are struggling to adjust to life after retirement. Therapist courses are training programs that prepare students to work as therapists. These courses can vary in length and focus, but most programs will cover core topics such as counseling theories, diagnosis and treatment planning, and counseling skills. In order to become a registered or licensed therapist, most states require that you complete an accredited therapist course.
Who Are Therapists?
Therapists are trained professionals who help people overcome their mental, emotional or physical struggles. They can work with all sorts of people-from children who are having difficulties at school to adults who are struggling to adjust to life after retirement.
A therapist also spends time educating patients on how to prevent getting into the same type of situation again in the future. The role of the therapist also includes helping clients learn new coping skills so they can better deal with life's stressors. Counseling is a very popular occupational choice for many people. It's an occupation that would allow them to help their peers, which is something they are passionate about.
Why Would I Want To Take Therapist Courses?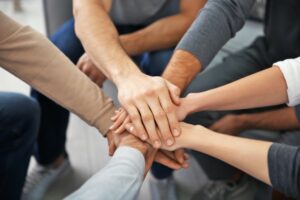 If you're interested in helping people heal grow, then a therapist course is for you. Therapists can work in a variety of settings such as schools, hospitals, and community organizations. This could be a great career choice if your passion is to help others or you're looking to gain experience in the mental health field.
There are many online resources to help you find the therapist course that's right for you. Here are some links below-including an infographic of what courses entail and the education needed to become a therapist.
Types Of Therapy That Therapists Can Provide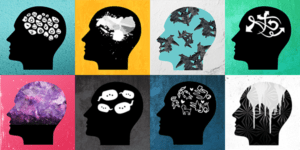 There's quite a few, but some include:
Psychodynamic therapy/analytic therapy: This type of therapy is designed to help people gain a better understanding of their unconscious mind.
Transpersonal psychology: If someone has difficulties with feelings like guilt, shame, and anxiety when it comes to sexuality, then they may want to consider this form of treatment.
Behavioral therapy: This type of treatment is best for people who have fears, phobias, and addictions. The therapist will help the patient track his or her behavior in a variety of different situations.
Types Of Therapist Courses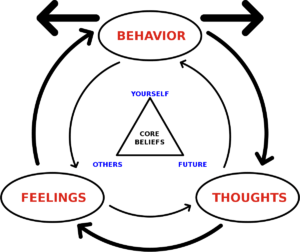 With so many different types of therapy courses to consider, where do most people start? They usually start by looking at their options online and finding out more about different courses.
Therapy courses are very diverse and there's a wide array of options to choose from, depending on what someone is looking for in terms of treatment. He or she will find that some courses focus on general concepts while others will center around a specific type of treatment.
It's best to have a clear understanding before enrolling in a therapy course. The last thing someone wants is to have to drop out of a course because it's not what they were expecting it to be.
Certificate courses: This is the most basic type of therapy course and can be completed in about one year.
Bachelor's degree: This will take about four years to complete and is a popular option for people who want to work as therapists or counselors.
Master's degree: This will take an average of two years to complete.
Doctoral course: This can take anywhere from three to seven years to finish, depending on the school and the student involved. It depends on what someone wants to do after he or she finishes his or her course.
ABA Masters degree: This takes about two years to complete and focuses on helping children with special needs learn new skills so they can deal with everyday life.
Therapy Courses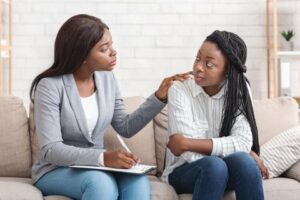 The best way to get started is by taking time to read more online about what different courses are available, what will be required in order to enroll, and what kinds of jobs students can expect after they graduate.
Psychotherapy: This is the most common type of therapy course available today. People who want to work with children or couples often choose this option.
Cognitive Behavioral Therapy: This type of treatment focuses on using thinking patterns in order to manage thoughts and feelings.
Behavioral Therapy: This course helps people with addictions and phobias. It also focuses on relapse prevention and problem-solving.
Psychoanalytic Therapy: People who want to work with adults may find this type of therapy the most rewarding because it focuses on understanding unconscious mind barriers that may be leading to destructive behavior.
Transpersonal Psychology: This type, of course, focuses on helping people with self-actualization issues so they can work towards achieving their full potential.
There are many different options available when it comes to courses, but people will find that the more time they spend learning about these courses, the easier it will become to make a choice.
What To Look For In A Therapy Courses Program?
When looking for therapy courses, there are a few key factors you should consider. The first is the program's accreditation.
The program should be accredited by a reputable organization such as the American Psychological Association (APA).
The program should also be geared towards training therapists who work with a specific population, such as children or couples.
The coursework should also be applicable to the type of therapy you want to practice. For example, if you want to specialize in family therapy. The program should offer courses in family systems theory and interventions.
Finally, make sure that the program has a clinical practicum component. This will allow you to gain hands-on experience working with clients under the supervision of a therapist.
How To Choose The Best Therapist Courses?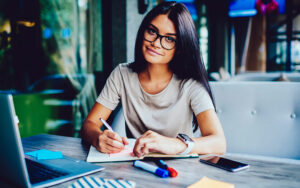 Choosing the best therapist courses can be a daunting task. There are many different courses available, and each one has its own advantages and disadvantages. So, which course is right for you?
The first thing you need to consider is your goals and objectives. What do you hope to achieve by completing a therapy course? Are you looking to become a therapist? Or do you want to learn more about therapy so that you can better understand and help your loved ones?
Once you have clarified your goals, you can start looking at different courses. Some of the best therapist courses include those offered by the American Association for Marriage and Family Therapy, the National Association of Social Workers, and the British Association for Counselling and Psychotherapy. Each course is different. So you may wish to research the three options and choose the one that seems best for you.
not all of these are necessarily reputable or worth your time. You should ensure that any therapist course you enroll in has been accredited by an organization. Such as the American Association of Marriage and Family Therapy.
Further, you should ensure that your therapist course is recognized by insurance companies. If an insurance company does not recognize your degree, then they will not reimburse you for therapy-related costs. If this is a concern of yours, then you can ask the mental health professional training program representative about their qualifications to deal with insurance companies. Another good option is to ask about the percentage of graduates who work in third-party reimbursement positions.
How To Start Therapist Courses?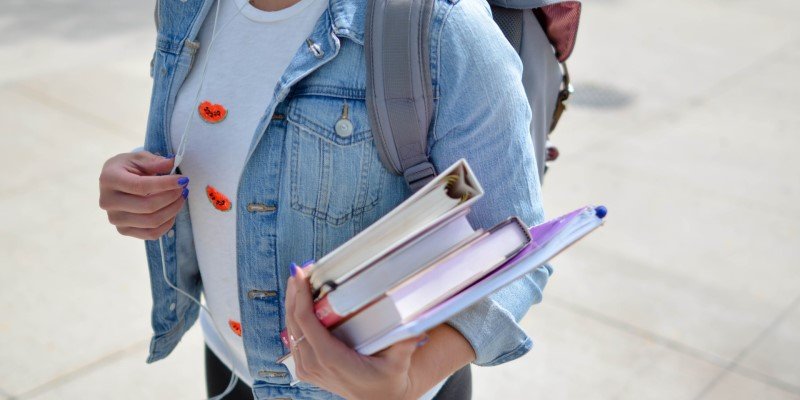 In 2021, it's easier than ever to find the right therapist courses online. All you have to do is take a look and see what options are available in your area. And then narrow it down to some choices that seem like they're a good fit for you.
If you don't know where to start, some of the best places to look include:
College counseling centers: These centers often offer low-cost courses and it's easy to talk with someone there about what different options are out there for students like yourself.
Therapist directories: Some therapists will list themselves on these types of directories so people can find them more easily. It's always better when you can see who's available before contacting them though.
Internet search: This is perhaps the most popular way to find courses, therapists, and everything else in between these days. It's easy to look online and see who's available in your area when you know where to start looking.
therapist course can easily run into the six figures. Many people are unable to pay full price for a therapist course. And that's why most schools have financial aid programs available. Look online or speak with an admissions advisor to find out if you are eligible for any financial aid.
The cost of therapy courses can vary depending on your location, whether you attend in person or online, the type of course. And whether you choose a bachelor's degree program or certificate course.
Is Being A Therapist Hard?
Being a therapist can be an emotionally taxing job with lots of demands, but the rewards are worth it. The therapist treats his or her patients by guiding them through difficult periods in their life.
If someone has high levels of stress, anxiety, depression, anger, or any other negative feelings that are impacting his or her quality of life tremendously, then the therapist may need to intervene early on before the situation gets out of hand.
While this may sound like a very noble undertaking, it can be difficult for people to balance being practicing therapists and having their own personal life. The therapist is often put under intense pressure because he or she needs to work with a certain number of clients every day.
That being said, the therapist also needs to be able to maintain control over his or her own emotions in order to properly help his or her patients cope with their emotional struggles. In any case, it can be a very rewarding occupation for someone who has a lot of compassion and is willing to go the extra mile.
The therapists who are successful in their line of work need to maintain very high levels of patience and understanding. They should not take things personally if their patients lash out because most people with a problem will eventually come around once they start to trust the therapist. It's a long process, but it is well worth it in the end.
Therapy courses are developed for people who want to learn more about different types of treatment. Some therapists will focus on just one specific type of treatment, while others may be willing to try out multiple forms of therapy to see which works best for each patient.
Conclusion
Therapist courses are a great way to learn more about the human mind and how it works. They can also help you understand your customer's needs better. So that you can create marketing strategies that will be most effective for them. If this sounds like something of interest, contact us today. We offer therapist training in many different areas such as cognitive-behavioral therapy or family systems theory. Our experts would love to talk with you about what we have available and answer any questions you may have about our services.
A Word From MantraCare
Your mental health — your psychological, emotional, and social well-being — has an impact on every aspect of your life. Positive mental health essentially allows you to effectively deal with life's everyday challenges.
At Mantra Care, we have a team of therapists who provide affordable online therapy to assist you with issues such as depression, anxiety, stress, relationship, OCD, LGBTQ, and PTSD. You can take our mental health test. You can also book a free therapy or download our free Android or iOS app.