There is no "one size fits all" approach to schizophrenia therapy. The best type of treatment for you depends on your needs and the severity of your condition. Whether you're trying to find a new therapist or just want information about different types of treatments, this article will help you out! We've compiled a list of 12 Schizophrenia therapists with expertise in treating schizophrenia and related mental disorders, as well as some general tips for finding the most effective therapy plan.
What Is Schizophrenia?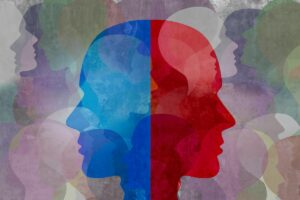 Schizophrenia is a chronic, severe mental health condition that causes people to suffer from hallucinations and delusions. Furthermore, it affects how you think, feel, behave, socialize with others around you, and about your own personal experiences in the world. The symptoms are typically divided into three categories: positive symptoms (those not present before), negative symptoms (the loss of normal behavior or emotions), and cognitive impairment (lack of interest in life activities). These disorders can occur either during childhood or adulthood. This can be due to genetic factors. Sometimes it may be because of environmental issues such as drug use etc.
Treatment Schizophrenia
There are many treatment options for schizophrenia. Some of these are:
Medications
Medication is one of the first-line treatments for schizophrenia. There are different types of medications that are used to treat the symptoms of schizophrenia. This means that the medication is either used for treating hallucinations, delusions or other symptoms.
Commonly Used Medications
Antipsychotic medications – these are also known as neuroleptics and they work by balancing out the dopamine levels in a person's brain that will relieve schizophrenia symptoms such as paranoia, distress or agitation, etc. Antidepressants – Depression can be another symptom of this type of disorder therefore antidepressants can help treat it too along with antipsychotics Mood stabilizers – people who have bipolar disorder may already be taking mood stabilizers to balance their moods so if someone has both disorders then they would need to take them at different times.
Psychotherapy
Psychotherapy is another type of treatment that can be used to help people with schizophrenia. This type of therapy helps people learn how to deal with their thoughts and feelings, manage stress, and interact with other people.
Self-Management Skills Training
People with schizophrenia can also benefit from self-management skills training. This type of training teaches people how to monitor their own mental health, set goals, and problem solve.
Therapy 
There are many treatment options for schizophrenia. Therapy is often considered the most important. There are a variety of therapies available, and the best one for you will depend on your symptoms and preferences. Some common therapies include:
Cognitive-Behavioral Therapy (CBT): This type of therapy helps you understand how your thoughts and feelings affect your behavior. It also teaches you how to change unhealthy thoughts and behaviors.
Family-Focused Therapy: This type of therapy helps families learn how to support their loved ones with schizophrenia while still taking care of themselves.
Psychodynamic Psychotherapy: This type of therapy focuses on understanding your past experiences and how they may be affecting your current life.
Top 10 Schizophrenia Therapist
These are the top 10 schizophrenia therapists:
Paul Salkovskis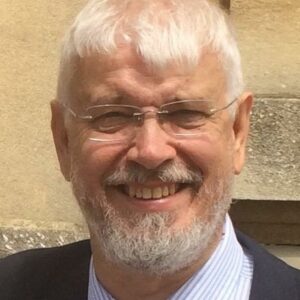 He has over 35 years of experience in the field of cognitive behavior therapy and is a professor at the University of Bath. However, this makes him an expert in the treatment of anxiety disorders, OCD, and schizophrenia. He studied at the prestigious King's College of London. Furthermore, Dr. Paul is the author or co-author of over 200 articles and books about CBT treatment for mental health problems, schizophrenia, OCD, etc.; has contributed to many TV programs including BBC's Panorama series, and lectures at conferences all around the UK.Ms.
Neeri Batra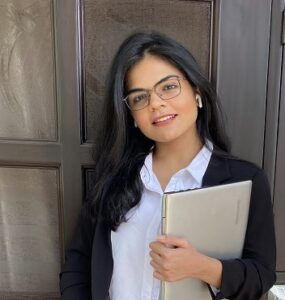 A psychologist who loves working with children and adolescents. Also, have a keen interest in spirituality and follow that path to guide people in each counseling session, which will ultimately help in the holistic development of an individual. A direct focus towards achieving Harmony in relationships and within the self, along with the pursuit of happiness. Furthermore, she is a Play Therapist practitioner and RE-CBT practitioner. Other expertise is in Spirituality, Behavior Modification, Relaxation Therapy, Social Skills Training, Anxiety Issues, Burnout & Stress Management, Depression, Negative Thoughts, Self-Esteem, and Self-Concept related issues, Procrastination.
Prashant Goyal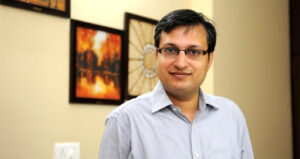 He is one of the top schizophrenia therapists. Dr. Prashant Goyal has a special interest in taking care of people with bipolar disorders. He has been an active participant in workshops, seminars, and other academic activities. To his credit are several presentations and publications. Presently Dr. Prashant Goyal is a consultant psychiatrist and deaddiction specialist at some of the leading hospitals. Moreover, he is involved in workshops for children at risk of addiction, pain management for adults, and drug use control.
Mark Salter
This psychologist is a cognitive behavior therapist with experience in treating psychosis symptoms using therapies such as CBT. He was born in Dublin Ireland but lives now in London where he works at The Maudsley Hospital teaching trainee psychiatrists how best to treat psychiatric patients by developing their clinical skills through case discussion seminars/lectures. His areas of interest are obsessive-compulsive disorder (OCD), anxiety disorders, PTSD, schizophrenia among others
Cosmo Hallstrom
He is one of the top schizophrenia therapist. He is a Consultant Psychiatrist and Medical Director at the Priory Hospital Roehampton in London, UK. This therapist has extensive experience in the treatment of a wide range of psychiatric problems. However, these are including schizophrenia, bipolar disorder, eating disorders, etc. Dr. Cosmo is also an Honorary Senior Lecturer at Imperial College School of Medicine and has authored or co-authored over 130 scientific papers on psychiatry
Anthony Morrison
He is one of the top schizophrenia therapist. This psychiatrist is Professor Emeritus of Mental Health Sciences at University College London (UCL). He was head of the Department of Psychological Medicine from 1997 to 2004. His research focus has been on early detection and intervention for psychosis (including schizophrenia), with particular reference to first-episode patients, family intervention, cognitive-behavioral therapy (CBT), early intervention in psychosis/schizophrenia research teams, etc.
James Potash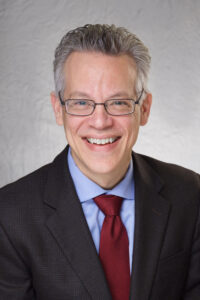 James is a Professor of Psychiatry at the University of Iowa's Roy J. and Lucille A. Carver College of Medicine where he also serves as Department Chair for psychiatry within the division of Adult Mental Health. He has extensive experience with therapeutic interventions in schizophrenia including CBT therapies to reduce negative symptoms related to suffering from this disorder among others. Dr. Peter Bullimore was another who help to find good therapists that are experienced in treating people suffering from mental disorders such as schizophrenia or bipolar disorder etc., so feel free to check his website too!
Joseph Shrand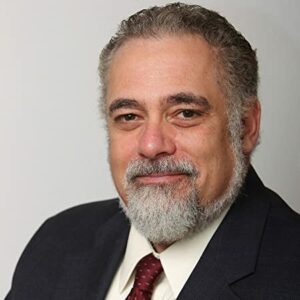 Joseph is a child and adolescent psychiatrist who has experience with CBT therapies as well as other treatments for individuals suffering from schizophrenia. He also specializes in working with children, teenagers, and young adults to help them overcome their mental disorders such as bipolar disorder or depression so be sure to check out his website!
Andrea Cipriani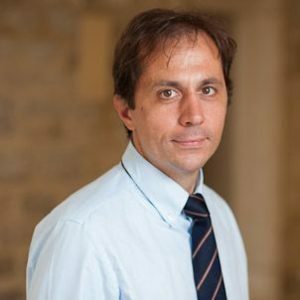 Andrea obtained his medical degree at the University of Pisa where he specialized in psychiatry after completing his general adult psychiatry residency at that same university hospital. Soon thereafter he became an assistant professor then, later on, was promoted to full professorship both there and now at the Sant'Anna School of Advanced Studies – Pisa Italy; more recently Dr. Andrea went on sabbatical leave (2009-2011) to work at the Oxford University Department of Psychiatry, where he conducted research on antidepressants and bipolar disorder
David Veale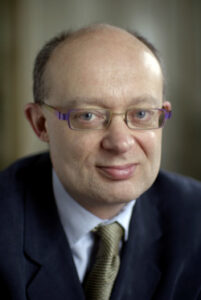 He is one of the top schizophrenia therapist. David is a Consultant Psychiatrist who currently works in the NHS in London. His main areas of expertise include obsessive-compulsive disorders (OCD), body dysmorphic disorder (BDD), trichotillomania (hair-pulling), and eating disorders. He also has experience with CBT therapies for schizophrenia which could be very beneficial for those suffering from this mental illness!
Conclusion
Schizophrenia is a disorder that afflicts a significant number of people worldwide. It is characterized by delusions, hallucinations, and disorganized thinking/behavior among other symptoms. This can prove to be very disruptive for those who suffer from it as well as their loved ones. Luckily there are many schizophrenia therapists out there today who have experience with therapeutic interventions. These are such as CBT therapies or others used to treat schizophrenia sufferers so feel free to check them out.
A Word From MantraCare
Your mental health — your psychological, emotional, and social well-being — has an impact on every aspect of your life. Positive mental health essentially allows you to effectively deal with life's everyday challenges.
At Mantra Care, we have a team of therapists who provide affordable online therapy to assist you with issues such as depression, anxiety, stress, relationship, OCD, LGBTQ, and PTSD. You can take our mental health test. You can also book a free therapy or download our free Android or iOS app.