Corporate Wellness Ideas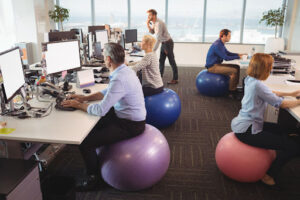 A growing trend in the Corporate World is implementing a wellness program at the workplace.  Employees are happy to participate in these types of programs. The best type of employee wellness ideas incorporate everyone's interests and most importantly they provide incentives for their employees.  There are some Corporate Wellness Ideas for the worksite.
Every company is different when it comes to the type of wellness ideas they can implement. Some common ideas are:
Having a nurse on staff
Providing flu shots
Weight management programs at gyms
Smoking cessation classes
Group outings focused on social support between employees with similar interests.
Healthy snacks during break time.
Corporate Wellness Ideas At Worksite
Employers are not legally obligated to provide wellness programs incentives, many businesses still choose to do it anyway. These wellness ideas at a worksite are proven to help companies save money. It is through reduced health care expenses and increased productivity. These programs generally result in happier employees who take fewer sick days off from work too.
Companies would also benefit from increased transparency and feedback. All thanks to wellness program tools that provide data analytics. It is to track progress and set goals for improvement over time.
Types of Corporate Wellness Ideas at Worksite
The types of wellness ideas that employees are most interested in are care-related resources. These are incentives, group outings focused on social support between employees with similar interests, and healthy snacks at break time. When employees are happy to participate in these programs it means they will save money on their insurance premiums. Other benefits can be that they receive additional paid time off. It's important to take everyone's interests into consideration when implementing any type of program at the workplace.
These are some types of Corporate Wellness Ideas at the worksite:
Using Lunch Breaks
Working in an office setting is a lot of work. The only time someone gets to take a break from work is when they're eating lunch. Whether it's a quick bite or a long meal, a lunch break can be a great way to recharge the batteries. This can help to take a step back from the day.
Some people have found that taking longer lunch breaks has been beneficial for them. They feel better about themselves. It is because they take care of themselves by going to the gym for one hour or cooking a nice meal at home. Others have realized that taking shorter lunches has helped them to focus more. The shorter breaks can be doing something active outside. It can also be resting their eyes for 20 minutes away from the computer screen. Employees can use these lunch breaks in discussing some topics in the conference room. They can gain more knowledge about different things during this time.
Organizing Financial Fitness Campaign
You can just now prepare some Financial Fitness Campaigns for your employees to talk about their finance skills. You can also include this topic in the lunch break sessions. Through this, they can know about their financial capability.
Providing Healthy Snacks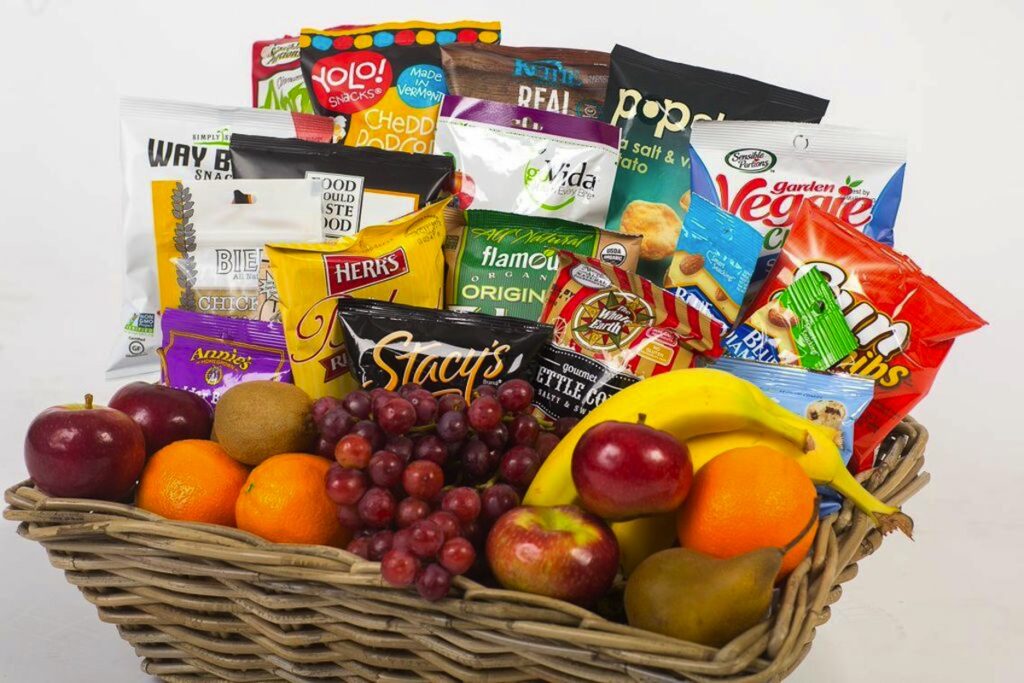 Many people believe that it is necessary to maintain a healthy diet. It is because this helps to reduce weight. This can cause better health in general.
For this reason, many employers provide healthier snacks at the workplace. Some of the most common types are fruits, vegetables, whole-grain crackers or chips with fresh salsa, yogurt, roasted nuts without salt, etc. Employers will find that when they offer these kinds of snacks instead of junk snacks in the office kitchen that there are fewer cases of junk food eating throughout the day. This means decreased medical expenses time.
Providing Reimbursement for Fitness Classes
Another great wellness idea is usually to offer reimbursement for fitness classes. These can be group outings focused on social support between employees with similar interests. This provides everyone an opportunity to meet new people outside of their usual groups. They can share some fun activities while fostering relationships. This might not have been possible otherwise.
Many employers are aware that reimbursements are a tax benefit. This can help them cut down costs while serving as an incentive for employees. This is to take care of themselves in the long run. It is not just taking a quick jog with a coworker once a week during their lunch hour.
Reading Books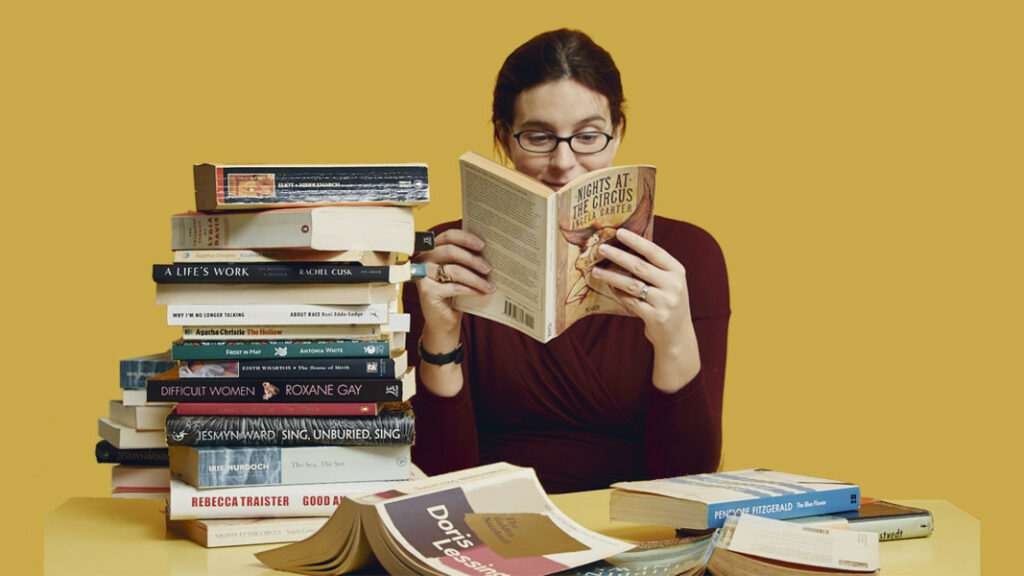 This is one of the Corporate Wellness Ideas at Worksite. Many people read books as a personal hobby. Many people don't even know that reading can also help reduce stress. You will be able to convince your employees by offering some incentives to read different types of books on wellness at work.
Conducting Assessment or Surveys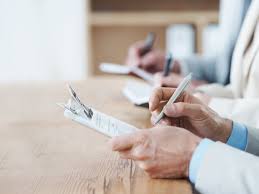 You can organize some surveys so that the employees can take care of their health. You can write down some wellness questions on assessment or survey forms. Collect these surveys at the end of every month. They need to answer these questions in order to discuss them during their lunch breaks. They will be able to increase their awareness about their health.
Taking Care of the Environment
This is one of the Corporate Wellness Ideas at Worksite. You can also focus on environmental sustainability in your well-being plan . It is an important part of increasing people's health. There are many things you can do when it comes to taking care of the environment. For example, you can plant trees around your office campus for more oxygen supply. You can install solar panels, use paperless invoices or recycle old printers or computers. These simple changes will not improve the environment but also save money.
Creating Wellness Content For Company's Newsletter
You can also make wellness articles for your company's newsletter. It will help improve the overall awareness of everyone who reads it. You can post the articles on the office bulletin boards for everyone to see them.
Trying New Things
The final suggestion is to try new things. These are such as cooking classes, rock climbing, and kayaking through outdoor activities like biking or hiking. They are not expensive and probably most important of all brainstorming sessions with coworkers about what kind of workplace wellbeing program would be best. Many people go out for team-building exercises at least twice a year. There they cook meals together. They can also visit different places in the area around their offices.
Organizing Screenings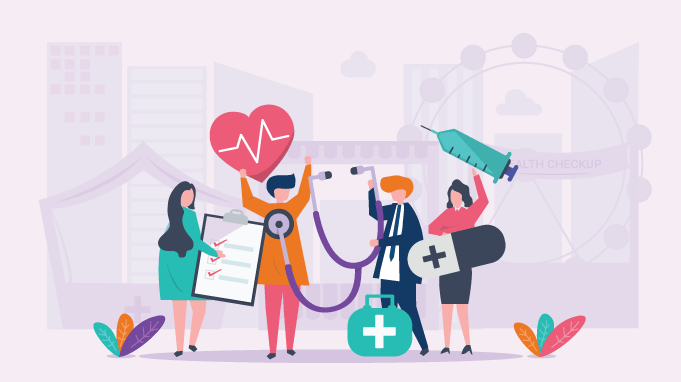 Holding a blood pressure screening, chest x-rays or glucose tests for your employees is another great wellness idea. This way you can reduce the number of sick days. This can increase productivity. Try to improve the overall health of your employees. This will definitely allow them to feel happier as well as more productive. This will also contribute to the company's performance. In addition, if they work better, they can climb up the career ladder quickly and be promoted. It is seen as a reward from their employer after taking good care of themselves.
Arranging Onsite Chair Massages
Having onsite chair massages, reiki or reflexology can make your employees feel better. It can also help them to improve their mood. For example, you can try to hire a few experts who will give them one-hour sessions twice per week. It is to relax their muscles without leaving the office. This will help them to reduce stress and increase their overall energy.
Organizing Aerobic Exercises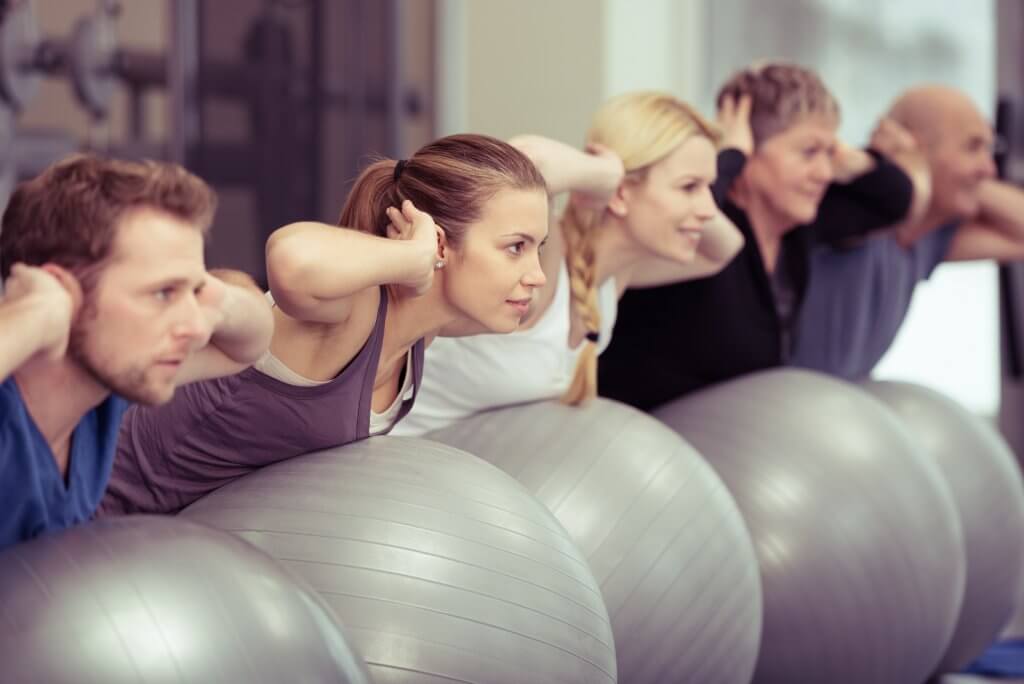 You can also offer your employees to do aerobic exercises together with your coworkers before or after work, but make sure that you don't force anyone to join the sessions if they don't want to go. You will need some equipment like jump ropes or stretch bands so that everyone has everything they might need. Doing quick aerobics for ten minutes two times per day will give them more energy and strengthen their bond as well as open up new opportunities in the future when it comes to promotions at work since it is really important for employers nowadays.
Organizing Music Programs
This is one of the Corporate Wellness Ideas at Worksite. Listening to music can also be a really good activity, which you can do with your employees. For example, if they have similar taste in music, you can form a band and play together once or twice per month during work hours so that everyone is able to release their stress through the noise of the drums and guitars. In this way, people will enjoy working more because it will bring them joy and happiness instead of pain and boredom. Moreover, it might motivate some people who are not motivated at all right now or have any interest in developing new skills or just simply want to have fun while working with their coworkers.
Providing Health Coaching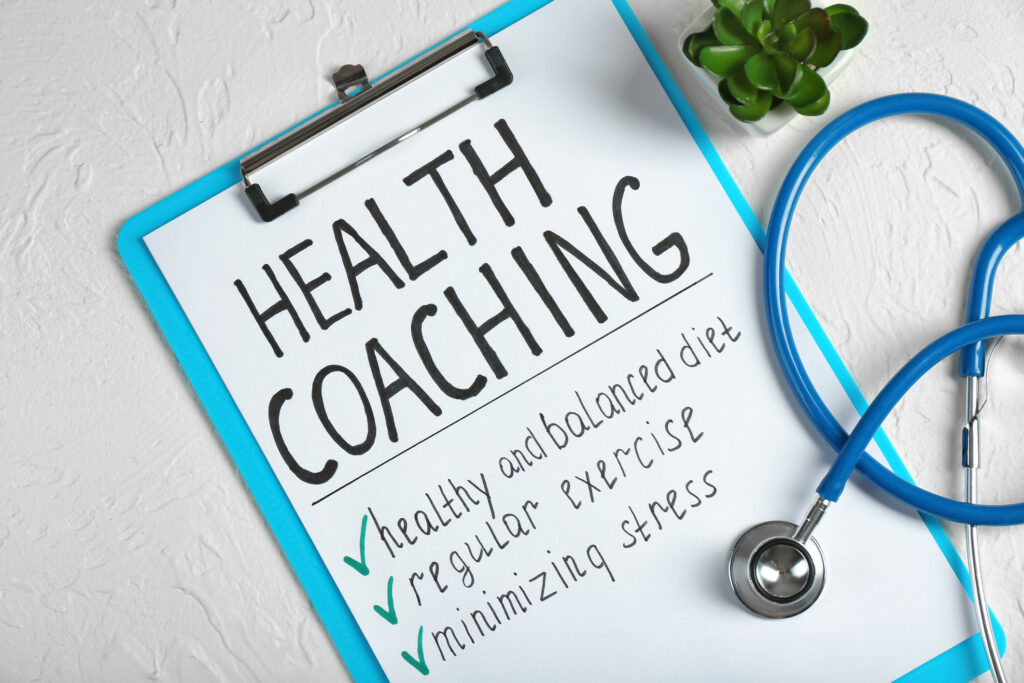 This is one of the Corporate Wellness Ideas at Worksite. You can integrate the ideas of health coaching into your company's wellness program. This way, you will be able to motivate them to work harder and also make a few changes in their lifestyle. For example, if there is a single coffee shop near your office where all of your employees go every day for a quick coffee break, you can ask the store manager to offer some green tea or fruit juice instead of caffeine because it has its own set of benefits as well as simply buying healthier snacks from the grocery store instead of cakes and cookies after lunchtime.
Organizing Sports Programs
Another fun activity that you can do with your employees is to play sports such as basketball, volleyball, or hockey on a regular basis. If they work in different teams and compete against each other, it will be even more interesting and bring some new energy into their lives because there is nothing better than the healthy competition which can help them win something in the end since the main purpose of these activities should be to entertain and provide some benefits both physically and mentally.
Promoting Mantra Meditation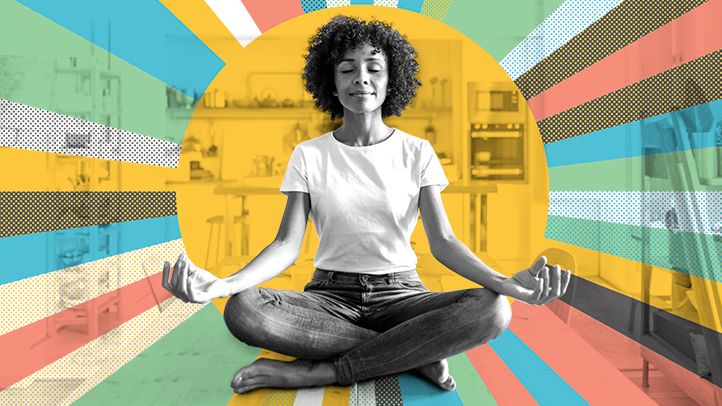 You can also try mantra meditation where everyone has to repeat a certain word or phrase together while sitting in a circle for about 10 minutes. This way, people will feel relaxed and happy after meditating. It helps reduce stress through silent repetition of the words. This has already had a deep impact on the mind and body.
Organizing Wellness Campaigns
You can also have mini wellness campaigns together with your employees because it is very important to stay healthy both emotionally and physically. For example, you can start working out together every other day at the local gym or go biking once per week in order to keep track of your progress. All in all, having these types of activities together will help improve your teamwork while leading to better results at work even if it doesn't seem like a big deal right now.
Discussing Success Stories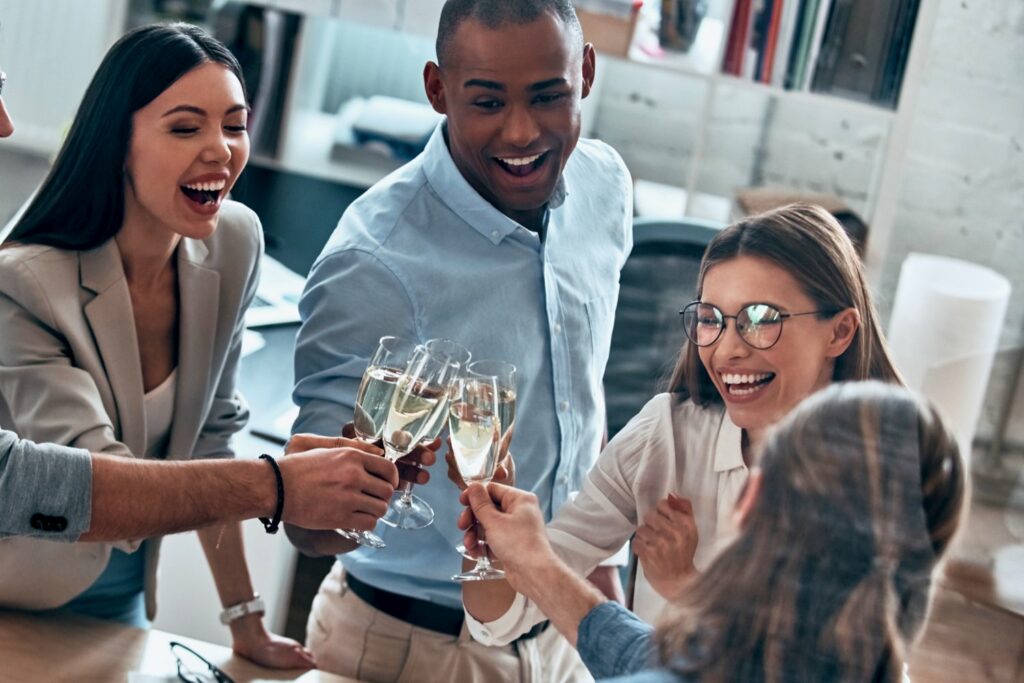 You can discuss the success stories of people who are successful. This can give motivation to your employees. They will be able to see that it is possible to get what you want if you are persistent and work hard. It doesn't necessarily have to be about fitness motivation. This can also be about anything related to your company's business or even personal success stories. Imagine how much more successful your company can become once you have a group of healthy and fulfilled employees who are ready to work harder. This will help the business to move forward. In fact, it is really important for everyone to get involved in some kind of extracurricular activity. It will help them stay focused on their job or improve their skills without even realizing it.
Conclusion
There are plenty of fun activities which you can do with your employees. They can aim at improving their overall health and wellbeing both physically and mentally. The options listed above cover only a few ideas which can be implemented into a corporate business plan quite easily. It all comes down to finding the ideal way to entertain your coworkers while boosting results through teambuilding exercises. These all are some onsite programs.
A Word From MantraCare
If you are looking for more information on this topic or on Diabetes treatment, Online Therapy, Hypertension, PCOS treatment, Weight Loss, and Physiotherapy, please visit mantracare.org or feel free to reach out to us at +91-9711118331 or email at [email protected]. You can also download our free Android App or IOS app.
Here at Mantra Care, we have an incredibly skilled team of health care professionals and coaches. They will be happy to answer any questions. We can provide further information so you know what's best for your unique needs.