What Is Home-Based Therapy?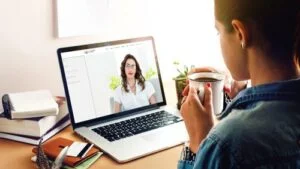 Home-based therapy is a service that has been made available to help people with mental disorders. It offers a variety of interventions aimed at reducing the symptoms of mental illness or addressing its root causes. These include psychoeducational, cognitive behavioral therapy, and psychodynamic psychotherapy. Generally, this treatment is provided to people in their homes.
Home-based therapy is quickly becoming the next innovation in mental health treatment. With advancements in technology, people can now receive cognitive-behavioral or supportive interventions right from their home with a therapist that may not be able to complete an entire session due to mobility issues. These therapists are on call 24/7 so patients don't have to go through any additional transportation costs for the care they need.
How Does It Work?
The therapist and the client (or family members) may visit the home or they might be available by phone or email. The therapist might use one or more of these methods throughout the process depending on the person's needs. Sometimes a case manager will coordinate home-based therapy and other services that might be needed. The case manager may ensure that the client is receiving any necessary medical care or social support.
The new and innovative approach, "home-based therapy," is a way for people to receive cognitive-behavioral or supportive interventions in their homes that will lead to the development of skills that will help them manage their symptoms. Therapists utilize technology such as Skype and Facetime, making it easier for people with chronic conditions such as arthritis and fibromyalgia, who may not be able to complete an entire session due to mobility issues. These therapists can be on-call 24 hours a day, 7 days a week so patients can get the care they need without having to go through any additional transportation costs.
Benefits of Home-based therapy
Home-based therapy has a multitude of benefits to the patient and their caregivers. Some of these benefits include: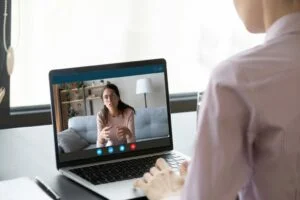 Reduced costs for therapists and hospitals
Reduced inconvenience for parents and patients
Increased access to therapy for children with disabilities
Increased cooperation between caregivers and therapists
Reduced stress on the child, when they are in a setting more familiar to them
Avoidance of stigma or difference from other children in school
Easier transportation for both patients and parents
Allows families to spend time together doing things they enjoy
Through home-based therapy, we can see an improvement in quality of life, as well as reductions in health care costs. The cost savings will be enough to make up the government's costs for providing this type of care coverage and provide access to additional treatments and therapies that will help those who need it most.
Home-based therapy is a new and innovative approach to therapy that is growing in popularity. It offers a number of benefits, including:
1. Increased privacy and comfort 
Home-based therapy allows you to receive treatment in the comfort of your own home, which can be helpful for those who feel uncomfortable or anxious in a traditional setting.
2. Greater flexibility
Home-based therapy allows you to schedule appointments at times that are convenient for you, which can be especially helpful if you have busy or unpredictable schedules. If you're busy, home-based therapy may be a good alternative for you because it allows you to schedule your sessions throughout the day or night, instead of having to be present in a traditional therapy office during set hours.
3. More personalized care 
Home-based therapy allows the therapist and client to spend more time together, which can help ensure that the client receives the individualized care they need.
4. Greater affordability 
Home-based therapy can be less expensive than traditional therapy, as it requires no professional fees. Many insurance programs will cover home-based therapy. Meaning that you should be able to get treatment even if it would otherwise be unaffordable.
5. Improved health outcomes
Many studies have shown that home-based therapy is as effective as traditional therapy because patients respond well to the increased attention and personalized care they receive from a home visit.
6. More opportunities for support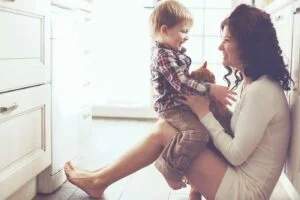 Home-based therapy allows for more opportunities to receive support from family and friends, who may participate in the therapy process. This can help strengthen social networks and improve outcomes.
Being able to treat patients at home with greater convenience, all while increasing revenue with the lesser cost is what makes home-based therapy one of the most competitive industries in healthcare today. Since patients are now having several options for treatments. There are more opportunities to take on patients and provide their care in an environment they feel most comfortable.
Who Can Take Home-based Therapy?
The service was originally used for elderly adults but it has since been adapted to help adolescents and young children as well as people of all ages with many different conditions. For example, individuals living with developmental disabilities, including Down syndrome and autism have been helped by the intervention.
In Canada, home-based therapy is not generally covered by health insurance unless certain criteria are met. The professional must be a registered social worker or occupational therapist in order to bill for this type of intervention.
Why Is Home-Based Therapy used?
Home-based therapy can be a good way to help people with mental illnesses. Especially when they need help with daily living skills and social interaction. The treatment is convenient for clients because it's based in their homes and can be offered on an individual basis or as part of a family program. It may also reduce costs if other services are needed to support the client.
One advantage of home-based therapy is that it allows people to live independently with their families or in group homes, with less supervision by professionals. People can receive intensive interventions without moving far from home. Home-based treatment might also help with symptoms that come and go over time and that might otherwise be missed if the person has to go to a clinic or hospital each time they're sick.
Potential Drawbacks Of Home-based Therapy
Of course, home-based therapy isn't for everyone, and there are a few potential drawbacks to consider:
1. Lack of professional supervision – Since the therapist who conducts home visits is away from their office. There is no licensed mental health professional on hand to offer guidance or supervision during sessions.
2. No extra resources – Therapy conducted at home means that any supplies will have to be provided by the client. It may lead to higher expenses for equipment and materials that are special or difficult to find in-home.
4. Privacy challenges – If you choose to share your home with others. They may question the additional visits from a mental health professional and potentially impede progress.
5. Lack of anonymity – Those who are interested in receiving help for their condition may prefer to keep their therapy sessions private. This isn't possible with home-based therapy.
6. Not covered By Insurance– One challenge is that home-based therapy isn't always covered by insurance. Especially when it's delivered by registered occupational therapists or social workers rather than speech-language pathologists or physiotherapists.
While one should also keep these drawbacks in mind. They don't outweigh the numerous advantages of home-based therapy. The benefits list above shows that it can be an excellent alternative for many people who would otherwise be unable to receive treatment.
Is Home-based Therapy Right For You?
Home-based therapy has a number of benefits, but your therapist will be able to help you determine whether it's the best option for you. If privacy is an issue or if you want to receive treatment from licensed professionals. Home-based therapy may not be right for you. In some cases, a therapist can offer home-based therapy with another professional who is overseeing the sessions and offering guidance. However, if you want to receive care from a mental health professional while at home. This could be a great option for you.
Home-based therapy may not be right for everyone. But it can provide many benefits to those who want to receive innovative treatment that focuses on the client's specific needs and goals. If you want to learn more about home-based therapy or would like to find out if this type of treatment is right for you. Contact a mental health professional today.
How Is It Better Than Traditional Therapy?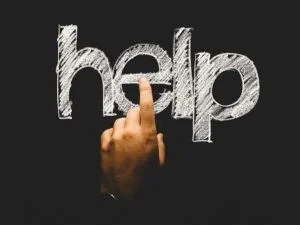 Traditional healthcare systems typically require at least two appointments per week for therapy sessions. Making it economically unfeasible for many patients. They may also need to travel long distances to get to their appointments, putting unnecessary stress on their minds and bodies. For some, it may also be a social inhibitor. As they have to miss work or cancel their existing plans just to attend the appointment.
In contrast, home-based therapy can begin from as little as once a week with longer appointments. It typically ranges from 30 minutes to an hour-long. Meanwhile, therapists provide quality care without the added pressure of having to travel long distances or disrupting the patient's daily life.
Receive Care At Home
If you want to understand more about the benefits of home-based therapy, contact a mental health professional today. They can help explain all the advantages, as well as determine whether this type of treatment is right for you or your loved one. This innovative method of treating patients is unlike anything you've seen before, but it could be the difference between improving your life or spending thousands of dollars on treatment.
The Case Of Home-based Therapy
Some may ask, "How can this possibly be less time-consuming and more cost-effective than the current system of getting therapies at hospitals or facilities?". A number of studies have found that these benefits are possible with the proper use of home-based therapy. These studies have shown that patients actually learn faster and gain more skills when receiving therapy in the comfort of their own homes. Patients may learn faster because home-based therapy allows them to make real-world connections between what they're learning and the environment around them. The time saved by not traveling for appointments can be enough to allow therapists to expand. Like what they're teaching, or to work with additional patients.
But what about the cost savings? A recent study found that home-based therapy was less expensive, on average than hospital-based care for children with disabilities. The average cost of a child receiving inpatient rehabilitation was $20,000 to $30,000 per year. With home-based therapy costing only $4,000 per year on average, it's clear that it is cost-effective. Many hospitals are already realizing this fact and implementing methods to allow patients to get treatment at home instead of in the hospital. With proper education about the efficacy of this type of therapy. More health organizations will begin using this method. So they can reduce their costs and offer access to care to a larger population of people.
Conclusion
Home-based therapy is revolutionizing the way people get treatment. With advancements in technology, healthcare professionals no longer face any restrictions for providing care geographically. For patients who can't afford or don't want to travel long distances for treatments. Home-based therapy offers a convenient and highly effective alternative that combines convenience with the quality of life. And if you think this therapy is right for you. Contact our team today.
A Word From Mantra Care
Your mental health — your psychological, emotional, and social well-being — has an impact on every aspect of your life. Positive mental health essentially allows you to effectively deal with life's everyday challenges.
At Mantra Care, we have a team of therapists who provide affordable online therapy to assist you with issues such as depression, anxiety, stress, relationship, OCD, LGBTQ, and PTSD. You can take our mental health test. You can also book a free therapy or download our free Android or iOS app.