What Is Marriage Therapy?
Relationships and marriages are hard to work on. They need regular care and understanding which will help in making the relationship work in the long run. Sometimes differences among the couple become too big to solve by themselves or they are not able to reach a certain level of understanding leading to other problems in life too. In such situations, a licensed professional can help you to reach the same page and start from afresh.
Couples therapy is a kind of psychotherapy in which the licensed professional helps the partners to attain a better understanding of each other. It also helps the couple to gain an insight into their relationship and resolve the conflict in order to improve their relationship. If improvement is not possible then the therapist finds a way in which both the partners can separate from each other in a constructive manner. Couple therapy is also known by the name of marriage therapy or counseling.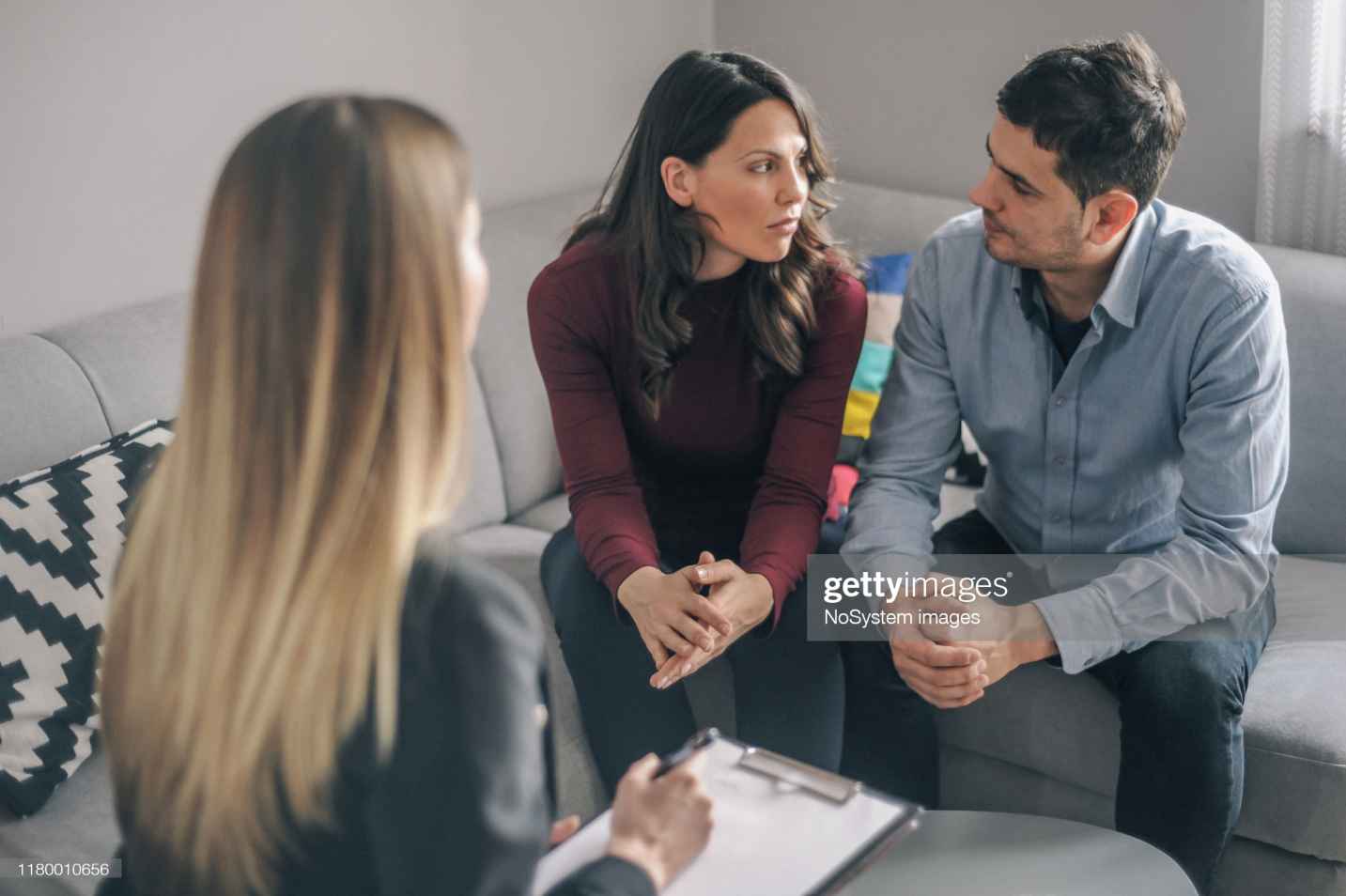 Why Prefer Marriage Therapy?
Marriage involves the participation of both partners but in some cases, only one partner can also work to improve their relationship. Marriage therapy can help the partners in their various stages of life which include stages like premarital, family planning, post-marriage, and during the growth of children. People go for pre-marital counselling when their marriage is going to be arranged and they want to achieve a deeper level of understanding with each other and lay out their priorities beforehand. The couple who are facing rough patches in their married life can always seek professional help from a licensed therapist. The couples who have a smooth relationship do not need professional help or counselling.
How Does Therapy Help Couples?
Marriage therapy is essential in addressing marital concerns as the session helps the couple to take out time from their busy life and focus on themselves. The therapist acts as a mediator between the couple and helps them to make effective and healthy communication.
The couples who have their minds on making their relationship work but don't know how to can easily consult a therapist for the same. The therapist or the counsellor would help you to determine your mistakes and would also analyze the behavioural pattern which can lead to serious conflict. Once these patterns are identified by the therapist then the couple can be guided according to that.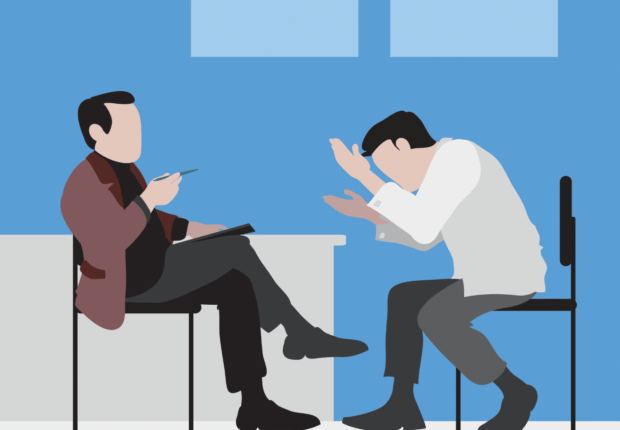 Communication is considered an effective way to maintain a healthy relationship. It has always been a very crucial part of a successful relationship. The couple should freely express their thoughts and feelings to each other so that the partner can understand the needs of the other half and can make efforts in the right direction. Counselling and therapy become the platform for couples who have difficulty in expressing their thoughts and feelings to their partner. These therapy sessions help them to confront all the mistakes they have been making in their relationships.
Counselling and therapy also help in creating a realistic image of their partner and diminishes the imaginary image that they had kept in their mind. This certainly helps in clearing out all the misunderstandings as well as help in having good communication. The couples can reach the same page if they understand each other and respect their boundaries and desires. Marriage counselling also helps to generate new healthy habits which should be replaced by the previous unhealthy habits.
The effectiveness of marriage counselling or therapy depends on the effort put by the couples. There are no overnight results that can save marriages within a day or two. It takes time, patience, and a few sessions of therapy to get marriage on track again. The couples should not pressurize each other into therapy and should be done willingly to initiate the process of change.
When To Get Marriage Therapy?
Communication is the key to have a successful marriage. If you are not able to communicate effectively and or have a pure absence of communication then it is an important sign that you need marriage therapy. If you are finding it difficult to share your feelings, thoughts, and ideas with your partner and can't reach a comfort zone to talk to then you need marriage counselling. The therapy would help you to find new and effective ways in which you can talk to your partner comfortably.
Small arguments are normal in a relationship. They occur due to some sort of disagreement between the couples. But if these arguments turn into daily fights on trivial things then that is a matter of concern and can spoil your marriage. Often when an argument occurs one person is bound to feel disregarded, misunderstood, shamed, and judged and can end up in emotional abuse. Therapy helps in resolving such issues by minimizing arguments and understanding the perspective of the other.
In marriage certain adjustments and a level of understanding of things like health, habits, table manners, finances should be maintained. If you are not able to talk about these things with your partner confidently then marriage therapy will help you to talk confidently about the matters that concern you whether they are small or big.
If in an argument if the other partner gets angry and stops talking, caring, and reciprocating love in a form of punishment then it is a sign that the relationship is getting strained. This kind of treatment is considered emotional abuse and should not be in a relationship. People feel out of love and understanding and start to ignore their better half to avoid any heated argument. Such situations call for therapeutic help from a counsellor.
Arguments can lead to massive fights which can trick your brain to consider your spouse as your enemy. The care and love they will give you would not be enough and you would always doubt their intentions of being generous towards you. Such feelings need help from counsellors as they will eliminate these feelings of hatred towards your partner.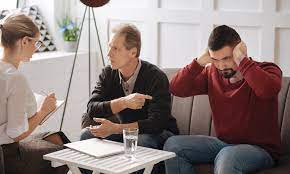 Every person has their own boundaries set and wants privacy in their life. As much as privacy is important, transparency in a relationship is also important. There is a huge difference between secrecy and privacy. If your partner does not share things with you and keep them from you then there are chances of your marriage getting into trouble. Things usually get difficult when the secrets are out.
Financial dishonesty can affect your marriage. Keeping the partner in dark from all the expenses and savings can cause damage to your marriage. Not informing or sharing such essential information can lead to strained relationships. Lack of intimacy can also indicate that your marriage is going through a rough patch. Marriage therapy will help you to find the missing link in your marriage.
After marriage, it is natural for the partners to undergo some changes in their life but they cannot expect you to change your basic traits completely for them. This tells that you are not happy with your married life and want to change it as it didn't meet your expectations. This can lead to arguments and fights which would then require a professional counsellor to sort it out for you.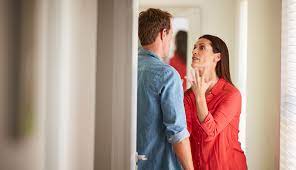 Marriage therapy recognizes various underlying causes of unhappiness, dissatisfaction, stress, and disappointment in your married life and helps to overcome them.
What To Look For In A Therapist?
When you decide to go for therapy regarding your marriage it is necessary for you to find a perfect therapist for yourself. The therapist should be a trained professional and should have graduate or postgraduate specialization in the field of marriage therapy. They should be trained and licensed.
The experience of the therapist is an important factor to look upon. As the experienced therapist would be able to solve your issues more effectively than an untrained one. After choosing the appropriate marriage counsellor it is important for you to be comfortable with them. You should ensure that your therapist is not biased, understands your point of view, and respects your decisions. Once the finalization of the therapist is done make sure to ask them about the techniques they would be using in the session.
Marriage Counselling Techniques
Gottman Method
In this technique, nine components like trust, commitment, positive perspective, and conflict management are used. It helps in improving the affection and respecting each other. This technique helps to manage your conflicts in a calm manner.
Narrative Therapy
This technique helps in determining the problem, discovering the negative parts, and developing a new perspective. It helps in building a story and connecting various events of life. This technique will guide you to find new solutions to the problems and create an understanding of the troubles that your partner went through.
Emotionally Focused
This method focuses on the identification and expansion of primary emotional reactions, developing a bond, and carrying out positive interactions effectively.
Positive Psychology
This technique focuses on the happy moments, positive emotions, and strengths in your character which will help you to liberate your stress and live every moment with your partner.
Imago Relationship Therapy
This technique works on your past experiences of heartbreak or trust issues that led to stressful marriage. it is a blend of behavioural, spiritual, and western psychological therapy. This technique identifies the root cause of the negative emotions and helps in effective communication with your partner.
Communication Therapy
Right and effective communication can fix any problem in a relationship and this method provides such a way to the couples. This method helps you to change your misunderstandings into constructive interaction which will resolve conflict with much ease.
Individual Counselling
This method is helpful for couples where one is willing to go for couples therapy and the other don't want to go. The person who doesn't want to attend the counselling together can either take a single counselling session or can avoid it. In this focus on the individual is given and the root cause of the problem is identified and resolved.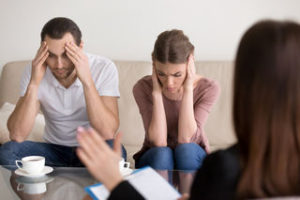 Tips For A Successful Relationship
Accept minor mistakes of your partner and be forgiving. Accepting small differences between you and your partner will give inner peace of mind and you will avoid getting into unnecessary arguments.
Identify the root cause of your irritation, stress, and frustrations. This would help you to overcome them.
Appreciate your partner. Appreciating your partner when they try something new or when they are making efforts will have a positive impact on your relationship.
Surprise your partner with dinner dates, movie nights, or simply spend time with them. This will increase intimacy and would have a positive impact.
Support your partner when they are going through a rough patch. This will create a feeling of togetherness and will improve your bonding.
Be patient and listen to your partner. Listening is as important as speaking out your thoughts and views. But sometimes your partner would only want you to listen to them and comfort them. Avoid giving any suggestions in such situations.
Control your anger during fights. Make your point clear to them using subtle words rather than words that can hurt them.
Always apologize when you are wrong. Admit your mistake and avoid repeating it again.
Plan a trip together and spend some quality time in a new environment. This will elevate your mood and will improve your relationships as you make memories together.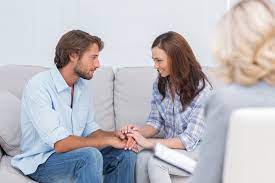 Effectiveness of Therapy
Marriage counselling or couple therapy is effective in most cases. It is important for you to be honest with your therapist regarding all your problems. Also, implement all the exercises suggested by the therapist in order to get positive results. It takes time and patience to regain what has been lost in the relationship but if you both are willing to save the relationship then therapy will provide you with a long-term solution for your relationship. Every relationship undergoes a rough patch but it is important for you to understand and trust your partner and vice versa to make the relationship work.
A Word From Mantra Care
Your mental health — your psychological, emotional, and social well-being — has an impact on every aspect of your life. Positive mental health essentially allows you to effectively deal with life's everyday challenges.
At Mantra Care, we have a team of therapists who provide affordable online therapy to assist you with issues such as depression, anxiety, stress, relationship, OCD, LGBTQ, and PTSD. You can take our mental health test. You can also book a free therapy or download our free Android or iOS app.