Independent Living For Seniors
Living Independence is important when it comes to aging. However, many things can interfere with independence such as cognitive impairment and loss of mobility. There are ways that you can find options for seniors who want to be able to live independently though. If a senior is having a hard time being independent, he or she may need to move into an assisted living community. This will provide help with daily tasks that seniors might not be able to do on their own anymore. Seniors who no longer wish to live independently may want to consider residential care facilities. These have 24-hour staffing teams and can provide services such as dressing, bathing, and medication management.
Also, think about what types of independence seniors may need as they age. For example, they might not want to live alone anymore but still want to have a home that they can manage on their own.
Write down what independence means to you. Then, think about how important that form of independence is when it comes to your life or the lives of your loved ones. Being independent can be extremely beneficial to someone's life if they are capable of being so. However, if they are not able to be independent for their own safety. They should consider assisted living or residential care options that will allow them to still maintain some independence while also being safe.
What Is It?
Independent living for seniors means that an older person has chosen to live on their own without any assistance. Seniors are more likely to have some form of medical condition or are recovering from surgery or are recovering from addiction. This puts them at risk for falls, blood clots, depression, etc. An independent senior residence is a place where seniors can live without assistance but are still free to have company.
Independent living for seniors also means that there are many different housing options available to you depending on your income, health conditions, and preferences. There are options ranging from assisted living communities with nurses on staff, apartment living facilities with out-of-pocket assistance, retirement communities that offer a range of services and options.
Benefits Of Independent Living 
Independent living for seniors means that you can live your life without depending on anybody else to do everything for you. This gives you back your freedom and lets you live the way you want. You will be able to plan out how your day is going to go. What you are doing when you are eating, and where you are eating. This will give you peace of mind that your basic wants and needs will be taken care of.
How To Find The Right Senior Living Community?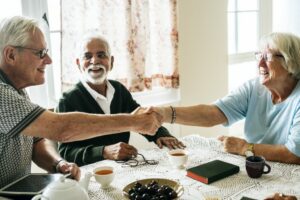 Finding the right independent senior residence can also be difficult. Here are some tips that will help you narrow down your search criteria so that you can choose a place that is just right for you.
Figure out what kind of services and amenities are important to you. Do you want to have any sort of assistance from a nurse, do you want to have the option for assisted living? Establish what your needs are and find senior residences that can offer those services.
Talk to family members about where they would recommend going or ask friends who have gone through this experience themselves. This will give you a good starting point so you know which communities to start looking at.
If you can, get a recommendation from your doctor or therapist. This will ensure that the community you choose will be right for your specific needs and offer medical support when needed.
Make a list of all of them so you have some options to choose from while narrowing down what is most important to you in a senior living community.
Types Of Living Independent Houses For Senior Citizens
Independent living is when a resident chooses when to buy food, do laundry, and replace an item. In this situation, the resident does not have to be coordinated with the staff team in order to make any changes in their living space. This is a type of housing that can be beneficial for seniors who live alone or with a spouse that helps them out with the chore list.
"Research indicates that it is important for seniors to feel they are making decisions about their lives. This freedom will allow them to maintain a sense of dignity and independence."
Permanent Supportive Housing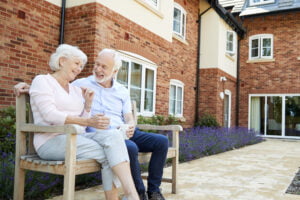 This permanent housing option provides around-the-clock care and support to seniors who require assistance with activities such as eating, bathing, and dressing. Staff at this facility provide support and care to the extent that is required by each resident.
"Permanent supportive housing ensures access to a range of services while allowing residents to live independently in their own homes".
Intermediate Care Facility
This type of senior care offers both nursing and personal care, such as assistance with taking a bath or medication. The residents remain as independent as possible, choosing what they eat and when to use the bathroom. In the ICF/IID, staff members offer a combination of nursing and personal care services seven days a week, 24 hours a day.
"The goal of an Intermediate Care Facility is to help seniors maintain their independence for as long as safely possible."
Assisted Living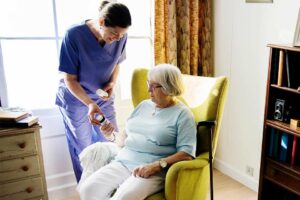 This type of senior care offers both personal and nursing care, which includes medication management. Residents are allowed to make their own decisions regarding food choices, activities, and other preferences for what they want in their living space. There are no full-time medical services provided, but staff members are available 24 hours a day.
"An Assisted Living community is a supportive housing facility that offers personal and nursing-level care for seniors who can perform daily activities with some assistance."
Alzheimer's And Memory Care
This type of senior care provides around-the-clock care and support to individuals suffering from Alzheimer's disease, dementia, or other memory-impairing illnesses. Staff members are trained to recognize and respond to symptoms of confusion or agitation.
"Alzheimer's Special Care Units provides around-the-clock care for seniors with Alzheimer's disease."
Adult daycare
This type of senior care offers supervision, recreation, meals, and health monitoring for adults who live independently and need some assistance with activities such as dressing, bathing, and taking medication. Staff members supervise the participants throughout the day to ensure they remain safe and healthy."
"Adult Day Services provide care for seniors who live at home but need assistance during the day."
Respite Care
This type of senior care offers short-term stays for seniors who need temporary assistance due to illness, surgery or to attend to other matters. Staff members provide supervision, meals, and supportive services during the individual's stay."
"Short-term care allows seniors time to recover after an injury or surgery."
Subsidized Senior Housing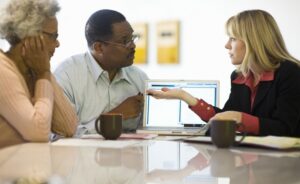 Subsidized senior housing is for people 65 years of age or older who earn less than 80% of the median income for their area. The residents need to meet certain criteria to qualify for this type of housing, which may include being the head of household, living alone, or living with a spouse. Subsidized senior housing can be either private or public.
Retirement Community
A retirement community is a type of independent living designed to help seniors age in place by offering services, features, and programs for residents, including healthcare. There are many different types of retirement communities that offer different things, depending on the needs of the resident. Some examples are assisted-living communities, homes for people with disabilities, skilled nursing facilities, continuing care communities, and nursing homes.
Tips For Getting Settled In Your New Home As A Senior Citizen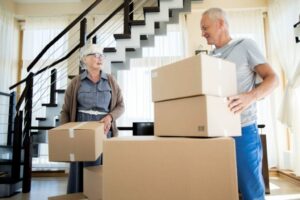 Before you move into independent senior living, make sure that your home is safe. Make sure all the appliances are working well, there are no cracks or anything that can cause harm to be at risk of falling. You can also have a contractor come and fix anything that needs repair.
Pack lightly, you only need the essentials when moving into your new place as a senior citizen. Don't bring everything from your old home; this will make it harder to clean up if there is an emergency. Keep copies of all your important documents with family members or in a bank safe where you won't lose them. If your kids are far away, they can ship it to you. Keep all the important numbers of your doctors in case there is an emergency. You should try to memorize things. But if that is not possible keep the sticky notes close. And write down important things.
Live with peace of mind that you have chosen the right independent senior living community for yourself and that you are safe there. This will let you live the rest of your life happily. Here are some tips and tricks to help you get settled in your new home.
Meet the residence manager before you move in so they can give you a tour of the place and introduce you to some of the staff members that will be working with you.
Get to know your neighbors so they can be a support system for you as you adjust to this new living situation.
Go on walks around the community to explore it and get familiar with the layout.
Make use of all of the amenities available to you, especially if there is an indoor swimming pool or workout room.
Independent living for seniors can be difficult if you are not accustomed to your new lifestyle. However, with the tips and tricks mentioned above. You should have an easier time getting settled in your new home.
How To Find The Right Senior Living Community?
There are a few key things that you need to keep in mind while searching for an independent senior living community. You need to find out if the place is reputable and has good staff members, is in a nice area, has pleasant decor, and has amenities that you like. And you can also search for independent senior living communities on websites, or seniors magazines and see which community seems best suited for your needs. You can also talk to them directly by calling them up.
Location and Area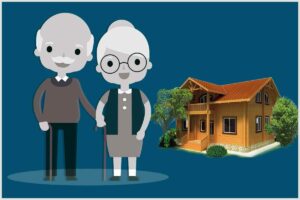 You need to be very careful when choosing the right location and area for your independent living. You have many options, choose where the environment seems positive and light. Make sure the groceries store, hospital, or pharmacist shop is nearby.
This is one of the most important things to consider for seniors, as they may not be as healthy to run errands or just buy the basic things they need. So choosing a location that provides them with ease and a peaceful environment is necessary.
Accessibility
One thing that can be hard is accessibility. You want to make sure you choose a community where there are sidewalks and accessible bathrooms so you can get around.
Seniors need to take their medication on a regular basis, so a pharmacy should be nearby as well. Another consideration is if the community offers transportation for you or has a bus stop close by. Keeping these things in mind will help to ensure that your independent living experience goes smoothly.
The people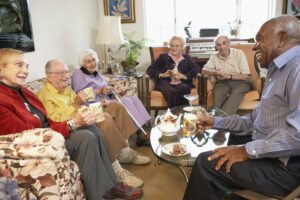 You should also take into account the people who live in the community. Do they seem friendly and welcoming to you? Are they all involved in activities or does it seem like everyone is isolated?
If you are thinking about buying a home, you will want to familiarize yourself with the neighborhood so that the house won't compound your difficulties adjusting to independent living. This is especially true if you live in an urban area because there will be more crime than there would be in the suburbs.
Is Independent Living Right For You?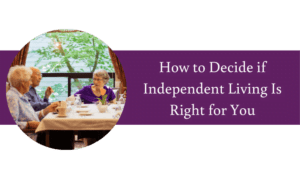 If you're considering living in an independent living community, it's important to think about what your needs are. It is best for individuals who are able to live with minimal assistance and need only occasional help with daily activities. You also want to make sure that there is adequate transportation in the area if you need help getting around.
"Independent living housing is an option for seniors who can live independently with minimal assistance."
Some things to consider before moving into independent senior housing are safety, the cost, staff availability. If you need help with personal care this might not be the best living option for you. You may want to consider assisted living or Alzheimer's special care.
Does the independent living community meet your needs?
How much will it cost?
What are your living options?
Who can you turn to for help if needed?
Living independently for seniors is an option that provides a supportive housing facility. These facilities can range from assisted living communities to nursing homes, depending on the needs of the individual. There are many things to consider before moving into independent senior housing including safety and cost. If you want help with personal care this might not be the best living option for you. As there may not always be staff available 24 hours a day or 7 days per week. It's important to think about what your needs are. In order to find the right type of senior living community for you.
A Word From MantraCare
Your mental health — your psychological, emotional, and social well-being — has an impact on every aspect of your life. Positive mental health essentially allows you to effectively deal with life's everyday challenges.
At Mantra Care, we have a team of therapists who provide affordable online therapy to assist you with issues such as depression, anxiety, stress, relationship, OCD, LGBTQ, and PTSD. You can take our mental health test. You can also book a free therapy or download our free Android or iOS app.