The need for support groups was greatly felt after the great recession in 2008. People were looking to get help, and many found that there weren't any nearby. There are two types of support groups near you. These are in-person therapy sessions and online therapy sessions. You can have either type of session, either in person or through Skype or FaceTime. This article is about how to look for mental health help. You can expect that they will help you. Join a group if you have a hard time.
What are Support Groups?
Support groups are gatherings of people who share the same problem or goal. They meet together to give and receive advice, support, encouragement, or information. There are many types of groups. Some people meet with other people in real life. They can also meet on the internet or on the phone. Some groups only use text messages.
Support Groups Near Me
Support Groups Central

Briefly, support groups help you find people who have the same problems as you do. You can find them on the Support Groups Central website. You may search for groups based on what you are struggling with, like depression or addiction. Some of them are free or charge a small fee. The website will send you emails with information about when new meetings happen too.
Mantra Care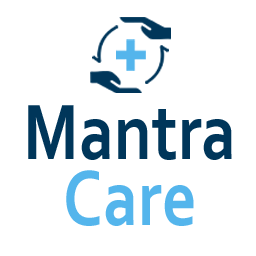 Mantra Care is a renowned entity for people who need any kind of therapy. It is a one-stop solution for you if you are looking for any therapy via virtual methods. The therapists that one can avail of here provide highly recommendable services. The expense will vary, just as it might when seeking a therapist. Some patients are charged per session.
The Dinner Party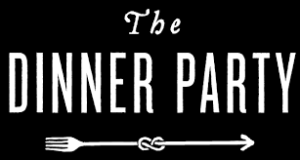 The Dinner Party is a group for people who have lost someone important to them. They can talk about their feelings and what happened. There are groups of people with different experiences, but they all have one thing in common: they lost someone.
Psychology Today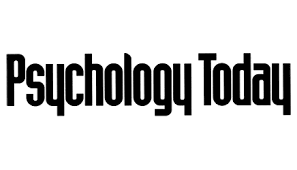 Psychology Today is a way to find a therapist. And many therapists are now doing virtual support groups. To locate one, use their Find a Therapist search, select the "support group" option, then search by keyword. It may take a while to find this. You can try searching for "online" or "virtual," or in your area before looking on the websites manually. The cost will differ, as it does when looking for a therapist. Some people are charged per session, while other people's insurance will reimburse them. Some sessions are free, or there is a sliding scale based on your income.
Facebook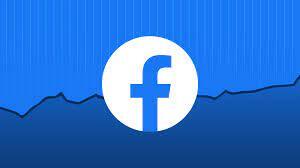 All right, Facebook groups can be a little dangerous. But they are helpful. Some therapists and mental health professionals have created spaces to offer help for people who are struggling with things like COVID-19, the police brutality against Black people, and the current economic climate. Other organizations and groups have already created closed Facebook communities to talk about mental health. There are groups on Facebook where people can ask for help. People find them to be a good place to get support.
Unfortunately, finding a solid Facebook group can rely on a lot of searching, trial, and error, or word of mouth. Examples of helpful groups include a private group for people struggling with anxiety. The founder of the blog Anxious Lass created it. Therapy for Black Girls has created a private discussion group, called Thrive Tribe. It is not an official support group, but many people use it as a therapeutic way to talk to others about their problems. This app has a list of the most popular Facebook groups that people use to talk about depression and anxiety.
Smaller support groups can be good. They are starting points and places to find people who might want to start a group with you.
ADAA Online Support Group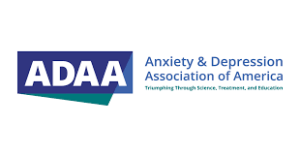 The Anxiety and Depression Association of America (ADAA) has a group where people with anxiety and depression can talk. It has over 60,000 subscribers. People use the platform to share their stories, ask for advice, and seek out people with similar experiences. This website is about anxiety, depression, and other mental illnesses. It also talks about OCD, ADHD, and PTSD. You can participate on your computer or by downloading the app for iPhones.
Zencare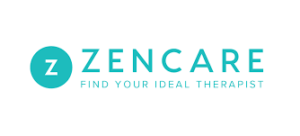 Zencare is a community that offers a lot of support. They have therapists you can talk to and also groups where people can connect. Some people have outside support groups to help them through tough times. But others are moderated by people who specialize in helping with these problems, such as Coping Skills for Everyday Life or Managing Return to Work Anxiety. Groups cost $100-$250 each time. Some groups use insurance money and some use a sliding scale so that people can pay less or more based on what they have.
Body Politic COVID-19 Support Group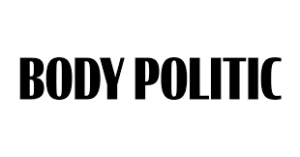 A group of people who have been infected with the coronavirus set up a nonprofit organization called the Body Politic. The organization's founder and the person who does their creative work got sick with a virus. They made a group help other people who get the same sickness. Since then, the group has expanded to 11,000 members. They include people who are sick with COVID-19 and caretakers of the sick.
Wisdo
"Learn from people who have been there" is the tagline of Wisdo. This can be a great way to learn more because sometimes you need help. You can join different groups on the app. Some of them talk about things like coronavirus anxiety and loneliness, or racism and LGBTQ+. There are even communities dedicated to relationship advice and improving self-esteem. The app is interactive. You can set a goal and say that you want to help other people with the same problems.
Alcoholics Anonymous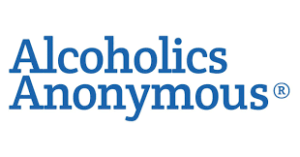 I asked on Twitter if anyone found support groups helpful. I got a lot of messages about how virtual AA meetings have been life-changing for them these past few months, even if they did not identify as an addict before. Britni de la Cretaz wrote in SELF that her queer online AA meeting was a lifeline during the pandemic.
Benefits of Joining a Support Group
Joining support groups has many benefits.
Some people find comfort by talking to others who have gone through the same problems or situations.
Many people who are having problems with depression or anxiety find that joining therapy groups can make them feel better. They see other people who have made it through and come out happy and healthy.
Other common reasons for attending include: learning about mental health disorders; improving one's mood; promoting good decision-making skills; feeling more connected to friends and family members; finding help coping with stressors in life; getting advice on how best to deal with specific personal problems (e.g. dealing with a partner who has bipolar disorder); and getting information on mental health treatments.
If you have a problem, come to the Support Group. It is safe and helpful. Everyone will be there to help you. If the whole group does not like something someone else said or did, there is usually a moderator to start talking about things that are helpful.
What Are In-Person Therapy Sessions Like?
If you need help with your mental illness, one of the first steps is to find a therapist who has experience working with your type of mental illness. If you are looking for a therapist, you should ask someone who knows about this.
Once you find a therapist, if they ask whether you can trust them, it's good to meet with them first. They will talk to you and see how much they can trust you. It may take a few sessions before he/she can prescribe medication or work with another mental health professional. This is because of his/her schedule and other factors. He/She might want some records from past therapists too so make sure to bring those along as well. If someone doesn't know about their illness this person could tell people things are fine when really they aren't okay. This could be dangerous if someone does not know about their mental illness.
Conclusion
You can get the support you need by joining a local cancer support group near me. Support groups are designed to help individuals who have been diagnosed with cancer deal with their diagnosis and treatment, while also helping them cope with any side effects of cancer or its treatments. These meetings often provide an opportunity for people dealing with similar challenges to offer each other moral support, advice, and encouragement in coping with these difficult situations.
A Word From Mantra Care
Your mental health — your psychological, emotional, and social well-being — has an impact on every aspect of your life. Positive mental health essentially allows you to effectively deal with life's everyday challenges.
At Mantra Care, we have a team of therapists who provide affordable online therapy to assist you with issues such as depression, anxiety, stress, relationship, OCD, LGBTQ, and PTSD. You can take our mental health test. You can also book a free therapy or download our free Android or iOS app.