It is not uncommon for people to experience short-term memory loss as they age. Memories are often lost, and it becomes more difficult to remember the little things in life. For example where you put your car keys or what time your appointment starts. This is a natural part of aging. There are some steps that you can take to help prevent this from happening too quickly or too severely. In this blog post, we will discuss the common causes of short-term memory loss,.  how it affects everyday life and what you can do about it.
What Is Short-Term Memory Loss?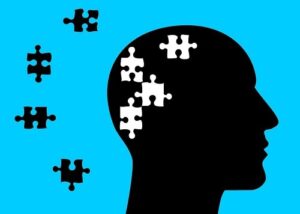 Short-term memory loss is when you have trouble remembering things for a short period of time. This type of memory loss isn't permanent, but it can be frustrating and concerning if you or someone close to you is experiencing this issue. Short-term memory loss is a very important issue nowadays because most people are affected by this. People get affected by short-term memory loss because they don't have any idea what to do about it.
Symptoms of Short-Term Memory Loss
There are many signs that someone has memory loss:
Trouble In Learning
People with short-term memory loss may have trouble learning new things or remembering information. They might have a hard time in school, at work, and when they're trying to learn something new.
Difficulty in Concentration
Short-term memory people also typically have problems concentrating which can affect their performance at home, work, or school. When someone has difficulty in concentration it means that he/she will often lose focus on the certain task they are doing frequently because of distractions around them. The person is so focused on other things rather than what needs to be done that by the end of the day he/she still hasn't finished any tasks for that specific day due to a lack of concentration skills. This can be very frustrating for them, their friends, and their families.
Loses Things Often
A person with short-term memory loss will often lose things like keys or glasses which can make it hard to do everyday activities. If the person isn't able to find items that they use on a daily basis then how are they expected to get ready in time for school? How are they supposed to prepare meals if they don't have all of the ingredients available?
Difficulty In Remembering Words 
At times people who suffer from memory loss may also have trouble remembering words easily too. It is even though these same individuals might not have any issues pronouncing the word correctly. This is when someone asks them. This is typical because memory problems can make it difficult for an individual to recall the word when they need to use it.
Misplacing Things
They often forget where they put things and this can be very frustrating. Misplacing things will make it more challenging for the person to complete their tasks on time.
What Can Cause Short-Term Memory Loss?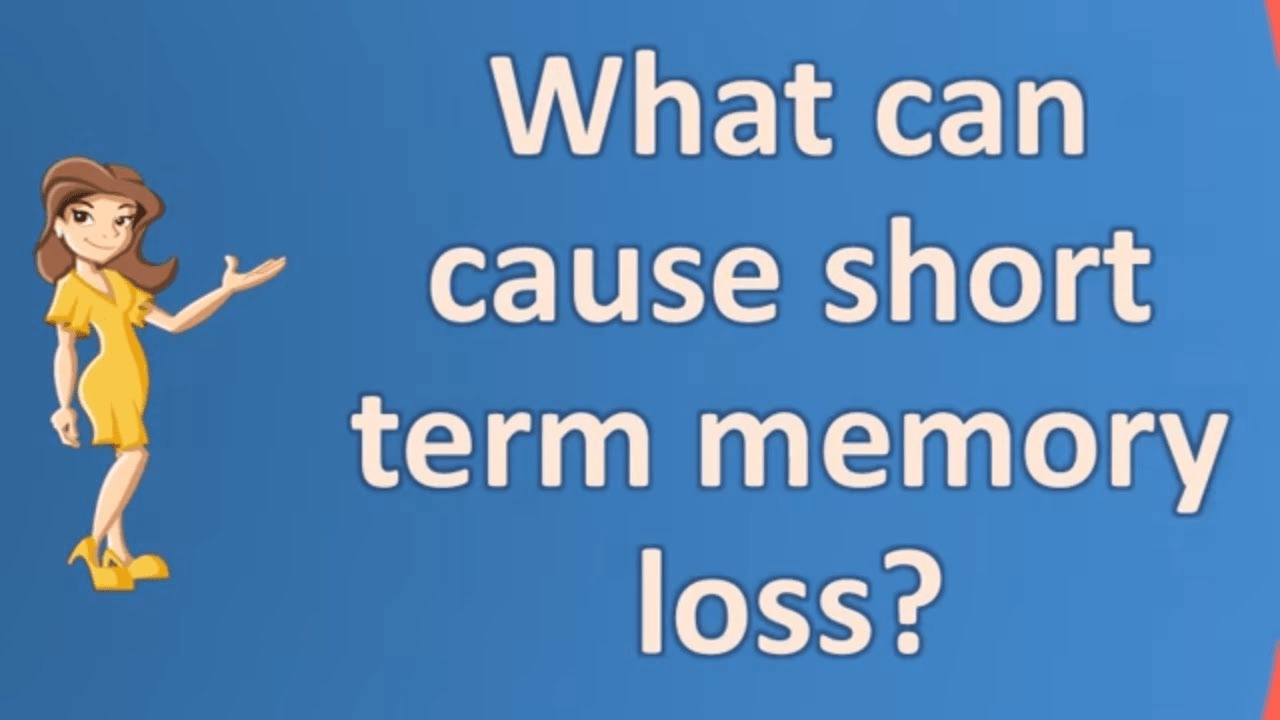 There are many different causes of short-term memory loss but the most common one is head injury. Other causes include:
Stress
Stress can be a major cause of short-term memory loss because it can affect a person's ability to concentrate and remember things. When people are stressed, their mind is often occupied with the problems or issues that are causing them stress which can make it difficult for them to focus on anything else.
Anxiety Disorders
People who suffer from anxiety disorders often have trouble concentrating and this can lead to short-term memory loss. Anxiety disorders are very common mental health conditions that affect millions of individuals worldwide.
Alcoholism and Drug Abuse
Excessive alcohol use and drug abuse can also cause short-term memory loss. This is because when a person drinks too much or uses drugs, they often damage brain cells which can result in memory problems.
Aging
As people age, their brain cells start to die which can lead to a decline in memory function. This is why it's important for seniors to stay mentally active and engaged in activities that challenge their cognitive skills.
Brain Diseases
When the brain is damaged by diseases like Alzheimer's or dementia, short-term memory loss can occur. This happens because there are certain areas of the brain that control learning and memory skills that become damaged when these health conditions take over.
Some Medications
Some medications have side effects such as fatigue, confusion, depression, hallucinations, muscle weakness, etc., all of which might lead to short-term memory loss if they happen frequently enough.
It isn't easy dealing with short-term memory loss and it can be quite frustrating for the person who is experiencing it as well as their loved ones. However, there are things that can be done to help make life a bit easier. There are many treatments methods for short-term memory loss.
Diagnosis of Short Term Memory Loss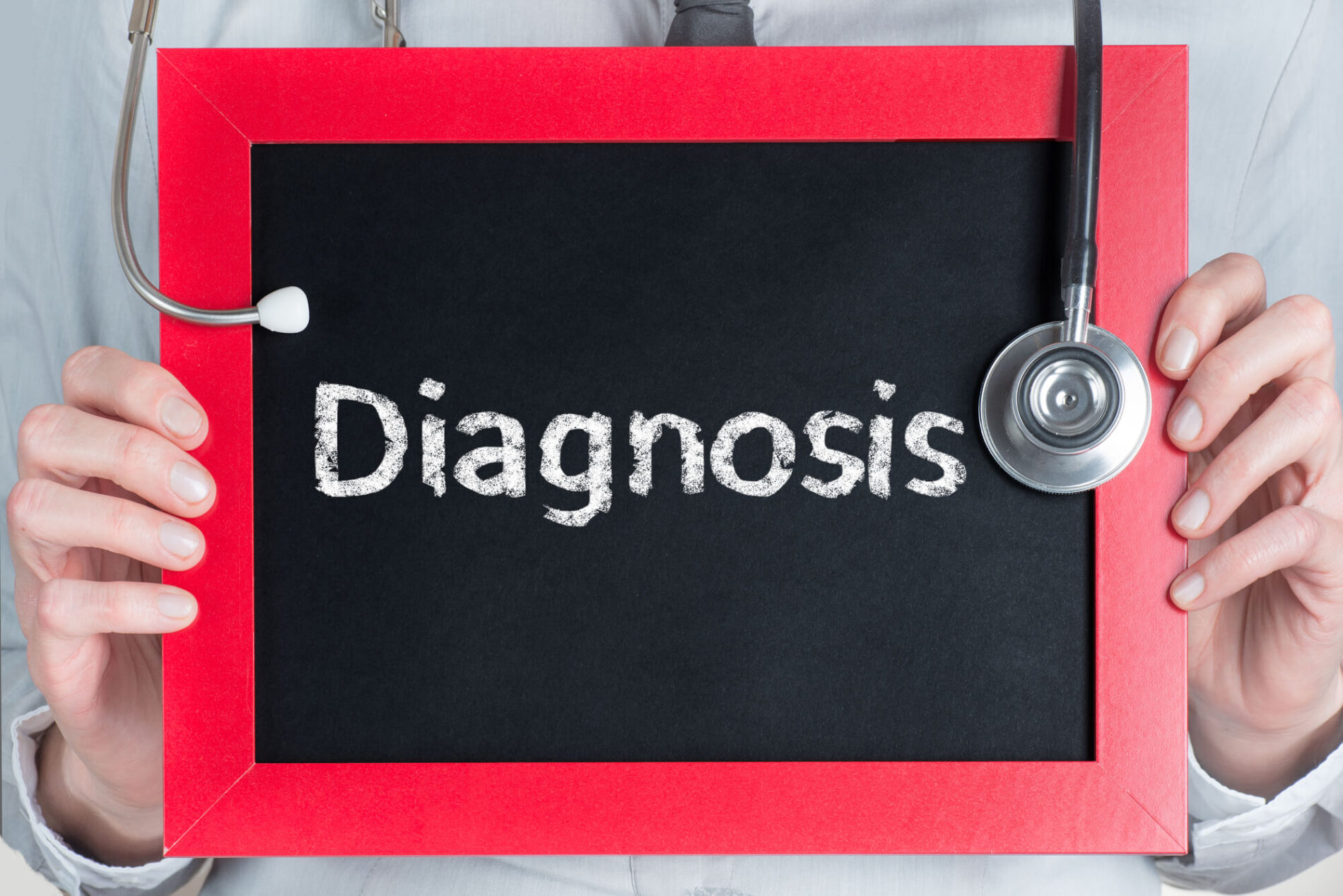 The diagnosis of short-term memory loss can vary depending on the cause of this type of memory problem.
For example, if an individual loses their short-term memory due to head injury then they will need a CT scan or MRI in order to get a proper diagnosis. A doctor might also do other tests such as blood work and urinalysis just to rule out any medical conditions that could be causing this type of memory loss.
If the cause of short-term memory loss is unknown, or if it's due to a medication that the person is taking, then a doctor might perform some tests to try and find out what's causing the problem. One test, an EEG can record electrical activity in the brain. This test can help doctors determine whether there is any damage to the brain that might be causing the individual's memory problems.
There is a self-evaluation also. It can also help to diagnose short-term memory loss. This test can help determine whether or not the individual has this type of memory problem and it consists of 14 questions that are answered by the person themselves. The doctor will review these self-evaluations at a later time in order to make an accurate diagnosis on how well they score overall.
Treatment of Short Term Memory Loss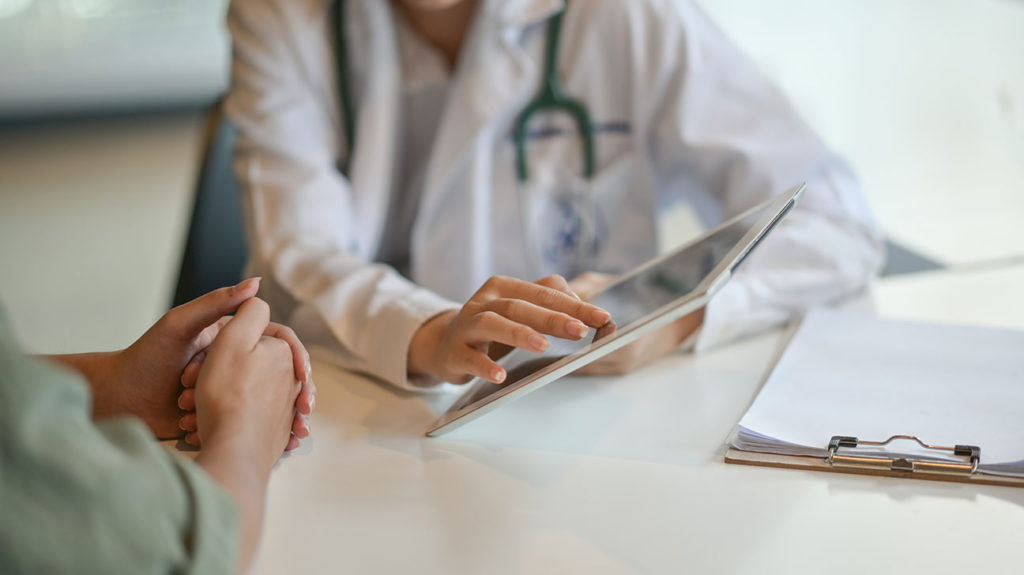 There is no one specific way to treat short-term memory loss but there are some things that can help:
Medications
Some medications can help improve a person's memory but it doesn't always work. It is also important to remember that there are many different kinds of dementia and treatment options will vary depending on the type of disease or disorder they have been diagnosed with.
Counseling
If stress has become a major issue for an individual who is experiencing short-term memory loss then counseling might be helpful in reducing their anxiety levels so that they don't experience as much stress which may help them focus better.
How To Improve Short-Term Memory Loss?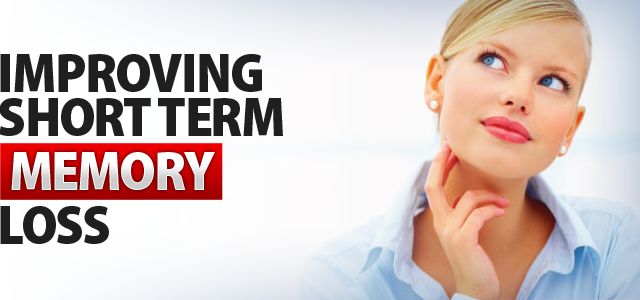 There are many different ways in which an individual with short-term memory loss can improve their condition. These include:
Getting Enough Sleep
Getting enough sleep each night will help you feel energized and focused throughout the day so you don't forget important tasks at home, school, or work. When your body gets plenty of rest allows your mind time to rejuvenate itself and function more efficiently.
Maintaining Healthy Diet
A healthy diet is also important for short-term memory loss. This is because it helps improve brain function. This in turn can help you remember things better. For example, omega-three fatty acids can help to boost cognitive functions. These are such as learning and memory skills. That is why make sure the food you eat contains these nutrients if possible. Eating plenty of fruits and vegetables along with lean proteins will provide your body with all the essential vitamins, minerals, antioxidants, amino acids that are necessary for optimum health including proper brain functioning which can lead to improved mental clarity/focus resulting in less forgetfulness =).
Exercise Regularly
Getting physically active on a regular basis is another thing that might help improve memory loss. Exercise releases endorphins which help make you feel good reduce stress levels, and improve blood circulation to the brain – all of which are important for keeping your memory sharp.
Challenging Yourself
Participating in activities that challenge your cognitive skills on a regular basis can also help improve memory loss. This is because when you're constantly learning new things and using different parts of your brain, it helps keep them active and functioning well. Some examples include doing puzzles, reading books, playing games (cards, board games), etc.
Staying Connected With Family
Having a strong support system is crucial for anyone. This is for those who are dealing with any type of illness or disorder – especially memory loss. When you have family and friends who are there to listen, encourage, and offer help when needed it will make all the difference in helping an individual with short-term memory loss get through this difficult time while improving their condition at the same time.
Practicing Mindfulness
Mindfulness is a form of mediation that can help improve focus and concentration. It involves paying attention to the present moment without judgment which can be helpful for individuals with short-term memory loss who often find themselves worrying about things from the past or future. When you're able to focus on what's happening in the here and now, it allows you to take action more effectively rather than getting overwhelmed by everything going on around you.
Doing Yoga
Yoga is another form of exercise that can help improve short-term memory loss. Yoga involves lots of deep breathing and meditation. This relaxes the mind, body, and soul – all things an individual with memory loss requires to reduce stress levels so they're able to focus better.
Conclusion
A person's short-term memory loss is usually due to something like a stroke, brain tumor, or traumatic injury. There are also certain medications that can cause this type of problem with the mind as well. If someone has experienced any of these problems and they have been forgetful recently, it may be time to see a doctor for an evaluation. They might need help from family members who know their routines in order to get back on track with day-to-day tasks while they recover from their condition.
A Word From Mantra Care
If you are looking for more information on this topic or on-
Please visit mantracare.org or feel free to reach out to us at +91-9711118331 or email at [email protected]. You can also download our free Android App or IOS app.
Here at Mantra Care, we have an incredibly skilled team of health care professionals and coaches. They will be happy to answer any questions. They will also provide further information so you know what's best for your needs.