State licenses in psychiatry have been in existence for a long time. These are issued by the state to psychiatrists, allowing them to practice in that particular state. There are many reasons why they exist. But one of the most important is that it protects patients from unknowingly seeing someone who doesn't have proper qualifications or training. Psychiatrists must go through rigorous training before being able to get their license. And if this isn't done, then they can be sued for malpractice!
What Are State Licenses For Psychiatry?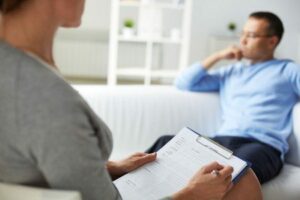 In the United States, all psychiatrists are required to have a state license in psychiatry. This is because psychiatry is considered a medical specialty.
Thus, state licenses are permission slips from the state to practice medicine. To get a state license in psychiatry, you need to meet certain qualifications.
Qualifications For State Licenses For Psychiatry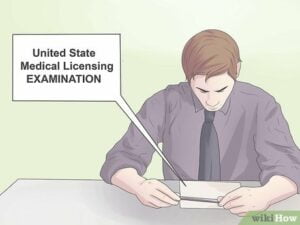 There are no specific qualifications for one to meet to become a psychiatrist in the US. Most psychiatrists complete an undergraduate degree followed by medical school and then specialize further with psychiatry residency programs.
However, depending on your state of residence, you may need to meet additional requirements before receiving licensure as a psychiatrist. It is therefore important that you research the specific requirements of your state board of psychology before applying for licensure.
Eligibility Criteria
You can obtain licensure in psychiatry by meeting the following requirements:
Graduate from medical school with an MD, DO, or DDS degree.
Complete a residency program that lasts for at least three years.
Pass the United States Medical Licensing Examination (USMLE) Parts I, II, and III.
Apply to your state board of psychology, along with proof of meeting all requirements listed above.
NOTE: Most psychiatrists are required to complete four residencies before receiving full licensing rights over their practice. While some states allow residents to begin practicing with a two-year residency.
Benefits Of State Licenses For Psychiatrists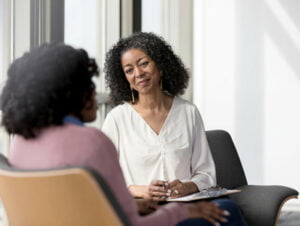 One of the main benefits for a psychiatrist to become state-licensed is that they will be able to prescribe medications. This would allow them to serve patients in need and provide treatment where it might not otherwise be available. Being a state-licensed physician also allows you more autonomy over your practice, letting you work within or outside of hospitals as needed by the community.
In addition, state licensure provides a layer of protection for psychiatrists and their patients if something goes wrong. Patients can file complaints with the state board of psychology if they feel that they have not received adequate care from their psychiatrist. This can provide some recourse for patients who wish to complain about substandard psychiatric treatment.
In-short
Protection from lawsuits for malpractice.
Legal protection to provide treatment with medication and psychotherapy.
Higher salary, thanks to years of schooling required by state licensure laws.
How To Get a State Licenses For Psychiatry?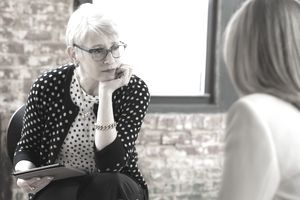 Some states may require applicants to have training in an approved Residency Program. While others may allow psychiatrists to be trained through a Categorical Program, which will lead to licensure without requiring training in an accredited psychiatry program.
Take a look at the following steps to get a state license in psychiatry:
Research The Requirements
You need to research the requirements (RULES AND REGULATIONS) of your state board of psychology before applying for licensure. You can contact them directly or by visiting their website.
Apply For The Licensure
Once you have met all the requirements set by your state, you will need to apply for licensure. You can choose to do this either online or through the mail.
Pay a Licensing Fee
You will have to pay a licensing fee, which will vary depending on your state.
Then the next step is to provide documentation that proves you meet the requirements for licensure.
Job Done!
After the approval of your application, the authorities will issue you your state license. This document will allow you to practice as a psychiatrist in the state that issues it.
NOTE: It is important to note that you must renew your state license on an annual basis. You will usually be notified about this renewal process several months before your license expires.
Conclusion
Receiving a state license in psychiatry allows psychiatrists to practice in their chosen state. The process of obtaining licensure may vary depending on your state. But most will require an application, payment of a licensing fee, and documentation that proves you meet the state's requirements.
A Word From Mantra Care
Your mental health — your psychological, emotional, and social well-being — has an impact on every aspect of your life. Positive mental health essentially allows you to effectively deal with life's everyday challenges.
At Mantra Care, we have a team of therapists who provide affordable online therapy to assist you with issues such as depression, anxiety, stress, relationship, OCD, LGBTQ, and PTSD. You can take our mental health test. You can also book a free therapy or download our free Android or iOS app.