Ending therapy is a difficult process for both therapist and client. This blog post will give you 12 tips that can make it easier to sell your house. The article talks about how to end therapy. It can be tricky because you need to tell the client that it will soon be over. It is important to plan ahead and give plenty of notice. The article also says what to do if the client wants more time in therapy or does not want it to stop yet. There's no need to face ending therapy alone!
What Is Ending Therapy With Client?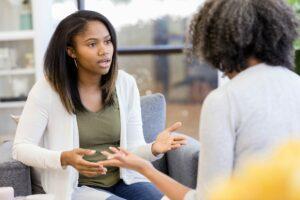 When you've decided that it's time to end therapy, there are a few things you need to do. The first is to tell the client. This can be hard because you do not want to make it seem like they are being fired. But if you plan ahead and give them a lot of notice, this will not happen. You'll also want to make sure that you are both on the same page as to why therapy is ending. If the client is still not done, then you'll need to have a plan for how to handle it.
How To Practice Ending Therapy?
There is no one perfect way to end therapy. But there are some things that you should keep in mind. At the end of your therapy, tell your client that you will stop seeing them. Tell them this on a specific date. You should make sure that they know what will happen after the sessions are done. That way, if there are any problems, they can talk to someone.
What To Do If The Client Wants More Time
If the client does not want to stop therapy, you can still help them. You may need to come up with a plan of how often they will see you. But if it is clear that they are done and just don't know it yet, you should let them go gently. However, if there is any danger involved, you will need to end therapy right away.
What To Do If The Client Does Not Want Ending Therapy
On the other hand, if the client does not want therapy to end, it's up to them. You can still help them out by giving them resources or referrals. But ultimately, they have to be the one who decides if they are done or not.
12 Tips to Make This Experience Easier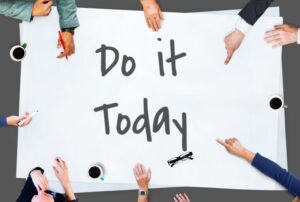 Use the words "I choose to" instead of "You should". This helps your client understand that it is their decision and they can do what works best for them.
You should check with your client to see how they are doing. If there is anything else you can do, then do it. Having open lines of communication will help you and your client feel comfortable.
You should let go of the idea that you need to fix things for them or make them better. Sometimes this is beyond our control, but we can be there to help guide them through their journey. You might find yourself saying "I'm sorry" a lot; don't do this too much as it can negate your support.
Remember that you are not their therapist. They need to take the lead in their own life from now on. This can be hard for them, so be there when they need you and don't smother them.
Ending therapy is a big step for both you and your client. Make sure to go over any final details, such as payment and appointment times.
You might find yourself feeling a sense of loss after your client finishes therapy. This is natural; take some time for yourself to process these feelings.
Talk to other therapists about what ending therapy was like for them. You can learn a lot from their experiences and gain some insight into how you're feeling.
You are a great therapist. Also, you helped your client through tough times. They are happy now, and you made that happen. It is hard work, but it is worth it when you see people being happy and healthy again.
Benefits Of Ending A Therapy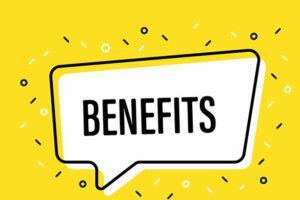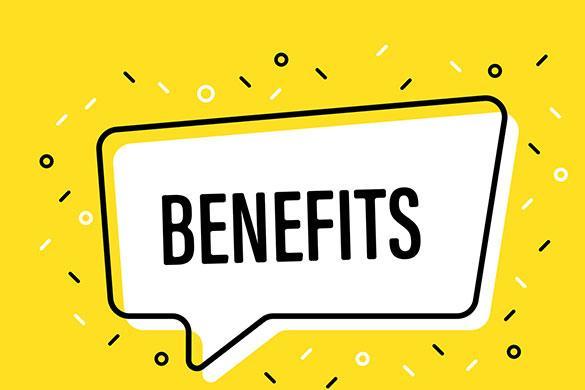 There are many benefits to ending a therapy. Some of these include:
Feeling more in control of your life and destiny: When you end therapy, you are taking back control of your life. This can be empowering and help to increase your self-confidence.
Feeling relief from the pressure of therapy: Often, people feel a sense of relief when they stop going to therapy. This may be because they no longer have to worry about what they say or how they feel.
Feeling a sense of achievement: When you finish therapy, it can be a way to celebrate how far you have come. You've done great work. This is often referred to as "throwing your therapist a party". Acknowledge all of the hard work you've put into making positive changes and be proud of yourself!
A greater sense of self-awareness and understanding yourself better: When you stop therapy, you can spend more time on yourself. You can do this because you won't be doing therapy anymore. This can help you gain a better understanding of who you are as an individual person.
Understanding that change is gradual: It takes a lot of hard work in order for someone to make changes in their lives. Therapy often highlights these changes, but it's important to remember that change is gradual. This means that it doesn't happen overnight, and it's something that should be worked on continually.
More autonomy, independence, and confidence in your abilities: When you stop going to therapy, it can be good for you to practice your new skills and abilities. You may have learned how to meditate or become aware of the negative things that are being said about yourself. This is part of learning who you truly are as an individual person!
Less fear and more trust in yourself and others: Ending therapy can help to lessen the fear that you may feel. This is because often, people are fearful of things they do not understand. When you end therapy, it can be a way to show yourself that you are capable of handling difficult situations and emotions.
Cons Of Ending Therapy
You may feel like you are losing a support system: You will no longer have an hour every week to talk about how you are feeling, your therapist may not know when the next time they hear from you is.
This can make some people nervous: What if I need help? Who else do I turn too for support? Will my symptoms get worse again without therapy sessions twice a week? When should I schedule my next appointment?
You may feel sad: It has been a few months. You have developed trust and rapport with your therapist. Therapy can be hard. You might worry that the problems will happen again when you leave. This is normal to worry about, but therapy can help. This can make it hard to say goodbye for some people who are fearful of losing their support system again.
The therapist may feel like they are being let go: Your therapist may not want you to leave. They worked hard with you, sometimes for years. Sometimes therapists feel like they are being replaced if their client leaves too quickly after working together.
There is a sense of finality to ending therapy: Once you have made the decision to end therapy, it is hard to go back.
Conclusion
Ending therapy is the process of terminating a therapeutic relationship. It can sometimes be difficult to decide when it's time for this step in treatment. There are many reasons why someone might not want to talk about their problems with a therapist. They might stop early. If they feel like they are not making progress or getting what they want in sessions with you, an individual counselor. If someone has been seeing other therapists before coming to my office, they may want to work on the same issues at my office. They might also want continuity in their healing work. All things considered, ending therapy may seem scary at first but most people find that it's a relief when they actually finish.
A Word From Mantra Care
Your mental health — your psychological, emotional, and social well-being — has an impact on every aspect of your life. Positive mental health essentially allows you to effectively deal with life's everyday challenges.
Also, at Mantra Care, we have a team of therapists who provide affordable online therapy to assist you with issues such as depression, anxiety, stress, relationship, OCD, LGBTQ, and PTSD. You can take our mental health test. You can also book a free therapy or download our free Android or iOS app.