Self-esteem is important in every person's life. It is hard to know how much self-esteem you have. It can be hard when someone tells you that your feelings are wrong. Teenagers can have a hard time. They are trying to find themselves in the world, but they don't have any help. This article will give teenagers some tips on what they need to know about building up their self-esteem!
What is Self-Esteem?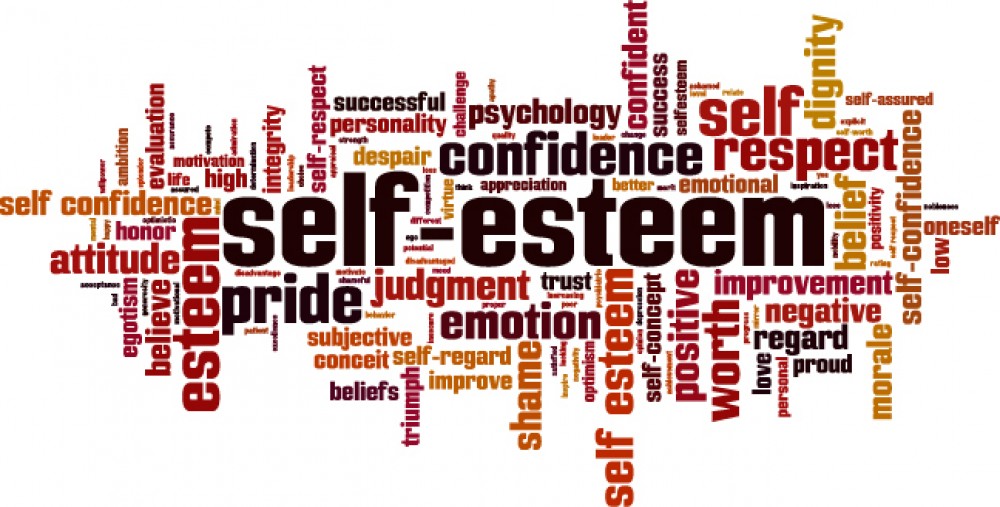 Self-esteem is the opinion you have of yourself. It can be good or bad, but it's always there. You might not know what it is, but you've felt it before! For example, have you ever been proud of something that you did? That feeling is your self-esteem shining through!
Why Self-Esteem Is Important?
Self-esteem is important because it decides a lot of what you do in your life. It can determine how you act, what kind of friends you have, and even what kind of job you'll have! A person with low self-esteem might not try as hard in school or at their job. They might also avoid social situations. Someone with high self-esteem might be more likely to try new things, have good friends, and work hard!
Theories
There are two theories on building self-esteem: The first is that you build your own. The second, and more popular theory in schools today, is that it can be built by others too! You might find this hard to believe – how could someone else help you with something as personal as what kind of opinion you have of yourself? But it's true!
There are two main ways that others can help build your self-esteem: compliments and positive reinforcement. Compliments might seem like a simple thing, but they're very powerful! When someone compliments you, they're telling you that they think you're good at something.
Positive reinforcement works a little differently. This is when someone gives you something in return for doing good things yourself! For example, your teacher might give you candy if everyone else in the class gets their work done too. In this case, positive reinforcement makes people want to do well because they can get rewards from it!
Factors that shape and influence self-esteem
Self-esteem is affected by many different factors. Sometimes parents might not know that they are doing something to affect their child's self-esteem, but there are some things you can do as a parent or caregiver to help your teenager!
Your thoughts and perceptions
Sometimes all it takes is a little thinking and re-thinking to change the way you feel about yourself. For example, if your self-esteem is low because of something that happened in school today, think about how people are always talking about how smart you are!
Your actions
Doing good things for yourself also affects your self-esteem. This can be anything from taking care of your own needs to doing things that make you happy!
The opinions of others
It's normal for teenagers to want to fit in and look cool to their friends, but it's important not to let them dictate how you see yourself. If your friends are always putting you down, it's time to find some new friends!
Your appearance
Appearance isn't everything, but it can play a role in self-esteem. If you don't like the way you look, it's normal to feel down about yourself. But remember that you are more than just your appearance!
How other people react to you
You might not always know how other people are feeling when they interact with you, but it's important to remember that they might have a different perspective on the way you look or act!
Experiences at home, school, work, and in the community
Every experience that you have in life shapes who you are. All of these different experiences, good and bad, make up your self-esteem!
Range of self-esteem
Just like everyone is different, self-esteem comes in all shapes and sizes! Some people might have high self-esteem, while others might have low self-esteem. It's important to remember that there is no right or wrong amount of self-esteem!
High Self Esteem
People with high self-esteem feel good about themselves. They see the good in everything and they know their strengths! They are usually happy with who they are and don't need the approval of others to feel good about themselves.
Low Self-Esteem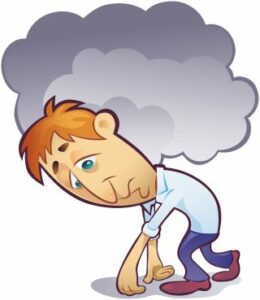 People with low self-esteem have a tough time seeing the good in themselves. They often think that they're not good enough or smart enough. They might be hard on themselves and put a lot of pressure on themselves to succeed. Moreover, they usually need the approval of others to feel good about themselves.
Benefits of healthy self-esteem
There are many benefits to having healthy self-esteem! People with high self-esteem tend to be happier and more successful in life. They're also less likely to get depressed or anxious.
With healthy self-esteem you're:
If you want something, tell the person. They might know what it is that you want or need.
You can make decisions and know what you are doing.
Able to form relationships with people. People who are in a relationship are less likely to stay in that relationship if it is unhealthy.
When you are realistic, you might not be too hard on yourself. If you are less critical of yourself and other people, then they will have a better time.
More resilient and better able to handle tough situations.
Self-esteem affects virtually every facet of your life. Maintaining a healthy, realistic view of yourself isn't about blowing your own horn. It's about learning to like and respect yourself — faults and all.
How to Improve?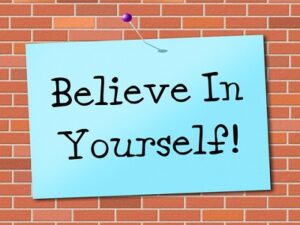 Here are some tips that you can follow to improve your self-esteem:
Believe in yourself! You have more power than you think. Make a list of all the things you do well every day, no matter how small they might seem. Most people perceive themselves as being less capable than they truly are. That's why it's important to give yourself credit for all of the things you do well.
Remember that everyone has feelings, even if they don't always show them. Be compassionate towards others and accept their differences. All people are different in one way or another. We can learn a lot from each other's differences!
Take care of your body by exercising, eating healthy, and getting enough sleep. Your body is the only one you have, so it's important to take care of yourself!
Surround yourself with positive people who will support your goals in life. It'll be tough if everyone around you puts you down all of the time! Try hanging out with some new friends that can boost your spirits when times get tough.
Don't compare yourself to others. This is one of the easiest ways to lower your self-esteem! Everyone is different and that's what makes life interesting. Celebrate your uniqueness and be proud of the things that make you special.
Give yourself time to relax and de-stress. Stress can often hurt our self-esteem, so it's important to find time for yourself to relax and de-stress. Maybe you like to read, write, listen to music, or take walks in nature. Find what works best for you and make sure to schedule some "me" time into your day!
When you're feeling down about yourself, try not to make any big decisions. When you're having a tough time with your self-esteem, it can be hard to think clearly and make good choices for yourself. So if things are getting really bad, try not to do anything that might hurt you in the long run (like quitting school or breaking up with someone).
Doing these simple steps can help you boost your self-esteem and feel better about yourself!
Helping Someone With Low Self-Esteem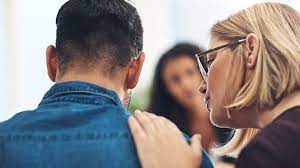 If you have a friend or family member with low self-esteem, it's important to help them. Here are some tips on how you can support someone with a low sense of self:
Believe in the person! They need your love and encouragement more than anything else right now. Make sure to tell them that you believe in them, and offer words of encouragement whenever possible.
Acknowledge their feelings. When someone is feeling down about themselves, others need to validate those feelings. Let the person know that you understand how they feel and that you're there for them.
Don't put them down! It might be hard not to but try your best. Negative comments will only make them feel worse about themselves and their situation.
Let them know that they are special and unique! Everyone has something to offer the world, no matter how small. Remind your friend or family member of this fact whenever possible.
Don't compare them to others around you. This is one of their biggest problems right now so it'll be tough for them if you do too! Offer support and understanding instead.
Encourage them to seek professional help if they feel like they can't handle things on their own. Sometimes people with low self-esteem need a little extra help to start feeling better about themselves.
It's not always easy, but by following these tips you can make a big difference in someone's life!
Conclusion
In this article, we discussed the importance of self esteem and how it affects your mental health. We hope that you have a better understanding of what contributes to low or high levels of self-esteem as well as some strategies for improving your own self-worth. If you're struggling with feelings about yourself, please talk to someone close to you who can help support you through those tough times. Remember, there is no such thing as perfect! You are only human and should be proud of all that make up who you are both inside and outside. Talk soon!
A Word From Mantra Care
Your mental health — your psychological, emotional, and social well-being — has an impact on every aspect of your life. Positive mental health essentially allows you to effectively deal with life's everyday challenges.
At Mantra Care, we have a team of therapists who provide affordable online therapy to assist you with issues such as depression, anxiety, stress, relationship, OCD, LGBTQ, and PTSD. You can take our mental health test. You can also book a free therapy or download our free Android or iOS app.