It's not easy to detach from someone. It can be hard to let go of memories, feelings, and thoughts that are connected with them. There are many ways to say "no" to someone without it feeling bad. We will talk about three things: how to stop thinking about them, what you should do with your feelings for them, and how to detach from someone.
What is Detachment?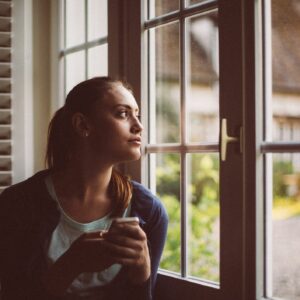 The first thing to do is understand what detachment means. Detachment does not mean that you don't care about the person anymore and that you hate them. It just means changing your thoughts, feelings, and actions towards them for your well-being to improve. We all need time since we attach ourselves pretty quickly to people we meet.
There are many ways to detach from someone. It can be hard for you, but it will benefit your mental health in the long term. We need to take care of our well-being and sometimes that means letting go of people we love. Sometimes they don't appreciate us as much as we thought or their actions hurt us a lot. In those cases, detaching is necessary to preserve our emotional stability.
Reasons For Detachment
There are many reasons why we need to detach from someone.
They can be toxic, manipulative, and hurtful towards us or not as good friends as we thought they would be.
There is also the case of having a bad influence on you such as doing drugs with them when you don't want to do it anymore.
Sometimes people just grow apart during the time which makes detaching necessary too.
You might still care about them but just not feel connected emotionally anymore.
Whatever the reason is for detachment it's always better than keeping negative feelings inside and letting those eat you up every day until they explode one day in front of that person hurting your relationship even more! So there are different ways to detach from someone depending on what kind of connection you have with them.
Positives Of Detaching From Someone
You will have more time for yourself.
You will be less stressed and angry.
Also, you can focus on your own goals and dreams without distractions.
Your relationship can improve once you detach healthily.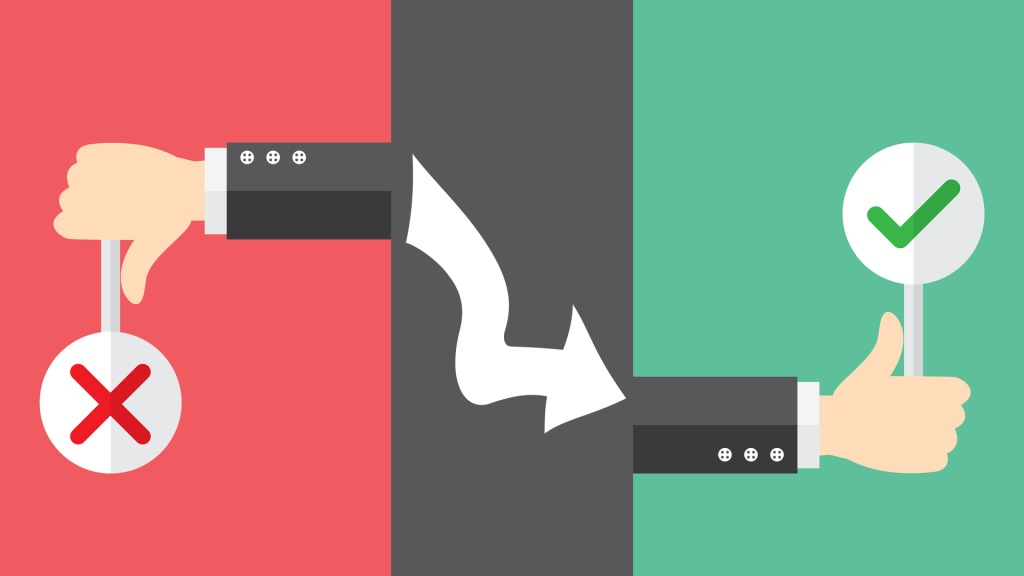 Negatives Of Detaching From Someone
It can be hard to let go of the person if you still have feelings for them.
You might feel lonely and sad at first which is normal when we lose someone or something important in our lives, but it won't last for a long time after you adjust.
Once again there are many reasons why letting go and detaching from someone can help your mental health improve in the long term even though it will seem like everything has gone wrong at first! You will eventually find people who appreciate your qualities more than others did before, so don't give up on yourself because everyone deserves happiness including you!
How To Detach From Someone?
Detaching from someone can be as hard as detaching from a drug. It will take time and dedication to yourself but it's very important for your emotional health in the long term if that person is toxic or bad for you!
The first thing we need to do is stop thinking about them all day every day like an obsession. This means not checking their social media, deleting phone numbers, and trying to not think about what they are doing without us every day.
Instead of obsessing over people that you miss, try to write down who they are. It will help you to feel less lost. If you care about something they care about, find out more about it and do it yourself. It will keep you busy and thoughts of them won't be taking up space in your head anymore!
The other thing we should do is detach from their feelings towards us. We can't control how they feel but we can manage our feelings so that's the first step to detachment. When you think of something good or bad remember that this is just an opinion. They don't know what happened between you both exactly so unless they are lying why would they say those things? You might not agree with everything either which makes their opinions less important than yours when making decisions for your well-being!
Last but not least, take action by doing things every day for yourself without thinking about them so much. It's the only way to detach and feel better too! Do things that make you happy like going out with friends, eating healthy food, watching your favorite TV shows or movies, reading a book every day, etc…
There are lots of ways to detach from someone depending on how close you were before and what kind of relationship it was.
It is important for our mental health in the long term though after negative experiences such as feeling used by somebody we loved or being hurt by their actions more than once. So take action towards yourself today! You will be thankful afterward.
What If I Fail To Detach From Someone?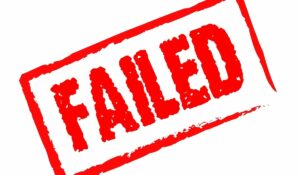 If you try to detach from someone but it just doesn't work then that's okay too!
We can't always succeed in everything we do. It might mean that we still have feelings for this person and we keep thinking about them. In this case, it would be good to take time off without contacting them because then you can rest without being worried about how they feel or what they are thinking. Afterward, if there are still negative feelings inside maybe it's time for both parties to start talking about what they feel or go to see a therapist. This will help everyone feel better and understand each other more.
It also means we need more until we're ready for detachment.
No matter what, don't be hard on yourself if you can't detach from someone. It's a process that takes time and everyone is different! Just do your best and take it day by day 🙂
17 Other Techniques To Detach From Someone
Identify the reason
Ask yourself why you're now deciding to detach from the relationship: Is it because you're no longer getting what you need? Is the other person behaving intolerably?
Set boundaries
If someone is repeatedly crossing your boundaries, it might be time to establish some firm ones—and stick to them. This will help make it clear what behaviors are and aren't acceptable.
Talk about it
If you're finding it difficult to detach from someone, talking about your feelings with a therapist, friend, or journal can be helpful. This will help you understand why detaching is tough for you and might give you some ideas on how to make the process easier.
Start small
If you don't want to break up but the person does, start by changing your behavior. For example, stop looking at their social media and deleting their contact info. As you get more comfortable with these changes, gradually make more significant ones.
Create distance in other ways
You don't have to completely cut off contact with the person to detach from them emotionally. There are lots of other ways to create distance, like spending less time with them or no longer confiding in them.
Remember the benefits of being detached
If you're struggling to detach from someone, think about what it will be like once you have done so. What advantages and opportunities will come your way? How might your life improve down the line? These can help motivate and inspire you as you work toward detachment.
Start taking care of yourself again
Eating well (opt for more greens, less sugar). Sleeping better (get at least eight hours a night if possible). Exercising regularly (even just 20 minutes every other day is enough to boost mood; start with morning walks if that's easier than hitting up an evening workout class). Do something nice for yourself each day—it may seem small now, but it will add up in the long run.
Read a book every day
This is a great way to improve your mood, give yourself some time for introspection, and learn something new.
Release your emotions
Feelings of hurt, anger, and sadness are normal when you detach from someone. But holding on to these feelings can make it harder for you to take positive steps in the future. Acknowledging your emotions will allow them to pass more quickly so that they don't hold you back or keep negative influences close by.
Keep busy with work/projects
When we have time on our hands, we might start thinking a lot about this person. That is not good for us. We should do other things so there is no space left in our minds where these thoughts can grow.
Rewrite the ending of your story together
This technique may seem counterintuitive, but it can be helpful. If you're struggling to detach from someone, writing out a new ending for your story together—one in which the two of you are happy and don't interact anymore—can help. It can give you a sense of closure and make the detachment process feel more final.
Don't react, respond
In other words, don't let yourself get pulled into drama or react out of anger. Respond in a thoughtful way that takes your goals into account.
Keep a journal
Writing in a journal will help you sort through your thoughts and feelings. You can also use it to keep track of the changes that detachment brings. If you find yourself slipping up, rereading previous entries may inspire you to get back on track with detaching from this person. Write down what was positive about spending time with them—and how their absence is affecting your life now.
Do something nice for someone else each day
Avoid social media if needed! 🙂 This way we needn't compare our lives with others but instead focus more on ourselves and make things better around us too, thus creating good karma 😉 And remember no one's perfect – everyone has flaws so don't assume anything or let anyone cross your boundaries
Meditate
Many people find meditation helpful for letting go of negative emotions. It is a good idea to be happy and not worry about the past or future. The more you meditate, the better able you'll become at detaching from someone and staying calm in difficult situations
Take a break if needed
This is effective: take time away to rest and recuperate – sometimes we need to step back and let things settle before coming up with a plan (and this way we keep our sanity too!) However, do not isolate yourself completely as it doesn't help either; try keeping busy but without involving too much stress. So yes, seek out like-minded friends who will encourage/support us through tough times.
Look forward.
When we detach from someone, it is easy to let our minds wander back and forth. It can be helpful to look forward instead—to think about how much happier life will get once you're free of this person's influence! What things do you want to accomplish? How does your future self look different than your present self?
There are lots of different ways to detach from someone, depending on the situation and relationship. No matter what technique you choose, remember that it's an ongoing process that takes time and patience. And be gentle with yourself—detaching isn't always easy!
Therapies To Make Detachment Easier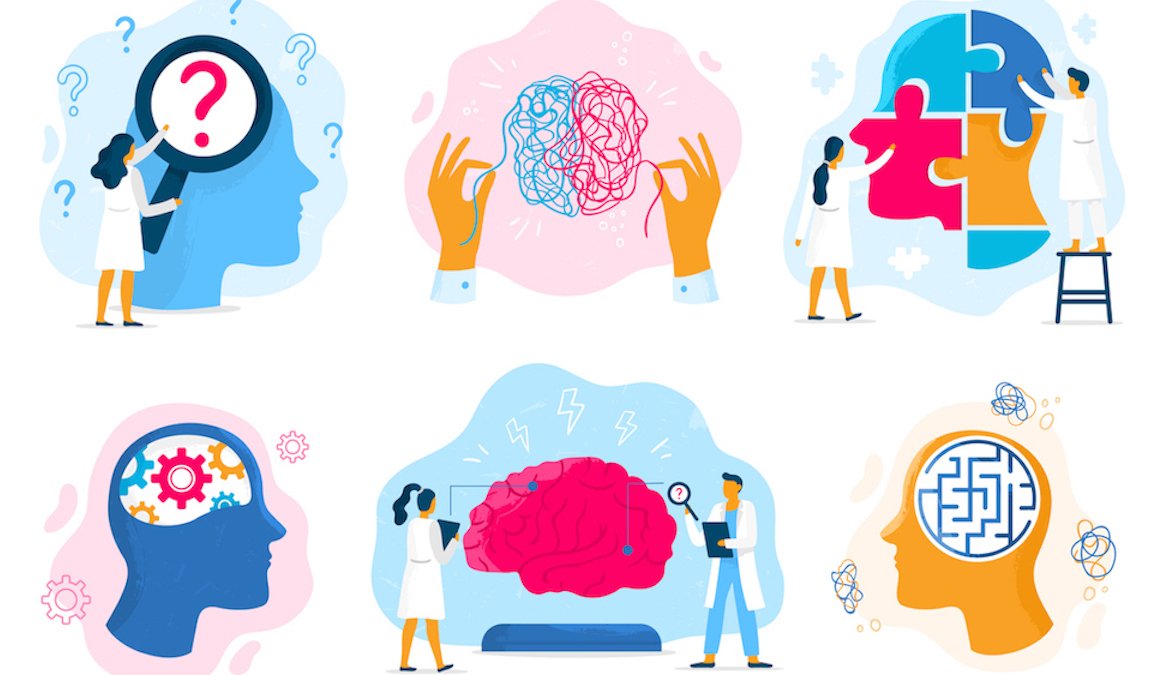 Cognitive Behavioral Therapy (CBT) can help you to understand your thoughts and feelings about detachment and the person you are trying to detach from. It will also help you manage any stress or anxiety that might be related to this situation.
Family Systems Therapy focuses on how the family interacts with each other as a unit. If you are having trouble detaching from someone, talking to a therapist about it in a safe environment can help ease some of the pain.
Dialectical Behavior Therapy (DBT) is useful for helping people who have problems regulating their emotions. This therapy can teach skills like mindfulness and distress tolerance which will be helpful when detaching From someone.
These are just a few examples of the different therapies that are available. If you feel like you need more help than just talking to a friend or family member, please don't hesitate to find a therapist that can assist you!
Detachment is not an easy process but it is worth it in the long run!
Helping Someone To Detach
If you know someone who is struggling to detach from someone, there are things that you can do to help them.
First, be supportive and understanding. Detachment can be a difficult process and it's okay if they don't succeed in the first try.
Second, encourage them to take care of themselves. This includes doing things that make them happy without too much thought. It also means taking time for themselves without contact with the person they're trying to detach from.
Third, provide resources like books, articles, or therapists who might be able to help them with detachment.
Last but not least, remain patient and positive! Detachment takes time and everyone is different so please respect their journey! 🙂
Bonus Points
Detachment doesn't mean forgetting about them overnight
It will take dedication to yourself to detach from someone
There are different ways to detach from someone depending on how close you were before and what kind of relationship it was
If detachment doesn't work then take some time off without contacting the person until you're ready to try again
Don't be hard on yourself if detachment is difficult for you, it's a process that takes time and everyone is different! :)​
Conclusion 
As you can see, there are many different ways to detach from someone. These tips should help give you an idea on how best to use them in your situation. Some of these may work better for some people than others so try a few out and find the ones that resonate with you most. It is also important to remember that it takes time to heal after being hurt by another person, even if they have left or moved away long ago. Give yourself plenty of space and be sure not fall back into old habits just because things seem easier now–it will only prolong recovery!
A Word From Mantra Care
Your mental health — your psychological, emotional, and social well-being — has an impact on every aspect of your life. Positive mental health essentially allows you to effectively deal with life's everyday challenges.
At Mantra Care, we have a team of therapists who provide affordable online therapy to assist you with issues such as depression, anxiety, stress, relationship, OCD, LGBTQ, and PTSD. You can take our mental health test. You can also book a free therapy or download our free Android or iOS app.